First United Methodist Church of Schenectady
Worship for Palm Sunday
March 28, 2021

Photo by Sue Learner
Getting Centered
It may help to center yourself into worship by lighting a candle, as a symbol of God's presence with you during the time of worship. You may also want to pay attention to lighting, the position of your body, and the availability of distractions.
Breath Prayer
"God of the Peoples, show us your ways."
Breath prayers involve breathing in the first phrase, and breathing out the second.
You may wish to simply pray for a moment before starting, or you may wish to pray while listening to the prelude.
Prelude
"Trumpet Tune" by Michael McCabe

Call to Worship
One: Hosanna!
Many: Indeed, God saves!
One: In the midst of oppression,
Many: God acts to bring freedom.
One: In the midst of fear,
Many: God acts to bring courage.
One: In the midst of chaos,
Many: God shows us the way.

Hymn #278: Hosanna, Loud Hosanna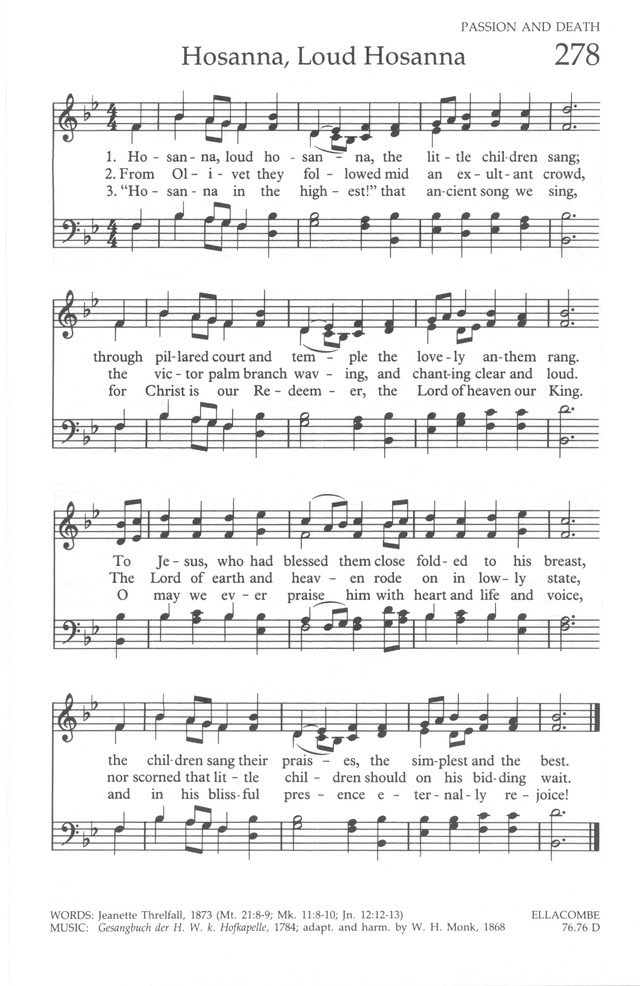 Connecting in Prayer
Shared Prayer

God of Palm Trees and Protests,
It is so difficult to live up to the model of Jesus.
He was loving,
empowering,
self-less.
He took risks because they mattered,
and he paid for them.
Help us along the way, Dear One.
Remind us that at each moment you call us to be and do what we can do.
Help us become more loving,
empowering,
self-less.
And help us find grace along the way,
for ourselves and for others,
when we aren't there yet.
Amen

Silent Prayer
Pastoral Prayer

God of Holy Days and Holy Weeks,
Our Christian story this week confounds and discomfits us.
Jesus was doing your work,
empowering the people,
loving the lost,
claiming your reign,
and the people were enthralled.
The powers of the day were not.
This week we face the story of the powers of the day,
their punishments,
their end-of-life power,
their ability to break up connections,
and lead people to shiver in fear in dark rooms.
We know the end of the story, and your powers,
but those are next week's narrative.
This week we are called into the pain, the fear, the disempowerment.
In remembering, we are called to notice where it is still happening.
And that, Dear One, is very hard work.
Help us to do it anyway.
Amen

The Lord's Prayer
Our Father who art in heaven,
Hallowed be thy name.
Thy kingdom come.
Thy will be done on earth, as it is in heaven.
Give us this day our daily bread.
And forgive us our trespasses,
as we forgive those who trespass against us.
And lead us not into temptation,
but deliver us from evil:
For thine is the kingdom, and the power,
and the glory, for ever. Amen.
Word and Reflection
Choir Anthem
Hosanna to the Son of David by Dan Shutte

Scripture: Psalm 118:1-2, 19-29
Mission Moment – Jan Huston
United Methodist Committee on Relief (UMCOR)


The official UMCOR Sunday was 2 weeks ago, but UMCOR is always somewhere in the world working to improve lives! After I had sent Linda my mission moment for UMCOR Sunday, I received an email from Belinda Forbes, our missionary in Nicaragua. She sent some links which she suggested using for UMCOR Sunday. I want to share them with you now.


The first is a video showing how UMCOR is helping with recovery from the 2 severe hurricanes in Nicaragua. The voice on the video is Belinda's.

Her second reference is an article published by Global Ministries about UMCOR-supported hurricane response in Central America and its importance. We are hearing about the large number of people coming to our southern border from Central America. The situations in their homelands were desperate even before the hurricanes in 2020.


It is hoped that help from UMCOR and other agencies as well as, hopefully, other governments, might mitigate the need to flees from their countries. This article describes some of the effects of the hurricanes and some of UMCOR's efforts in El Salvador, Nicaragua, Guatemala, and Honduras.
Children's Time
Passing of the Peace
If you are worshiping with others, please pass the Peace of Christ.
Whether you are alone or with others, please take a moment to find God's peace within, and then to share it with the world. You may want to reach out to speak peace to another during this week.
Hymn #277: Tell Me the Stories of Jesus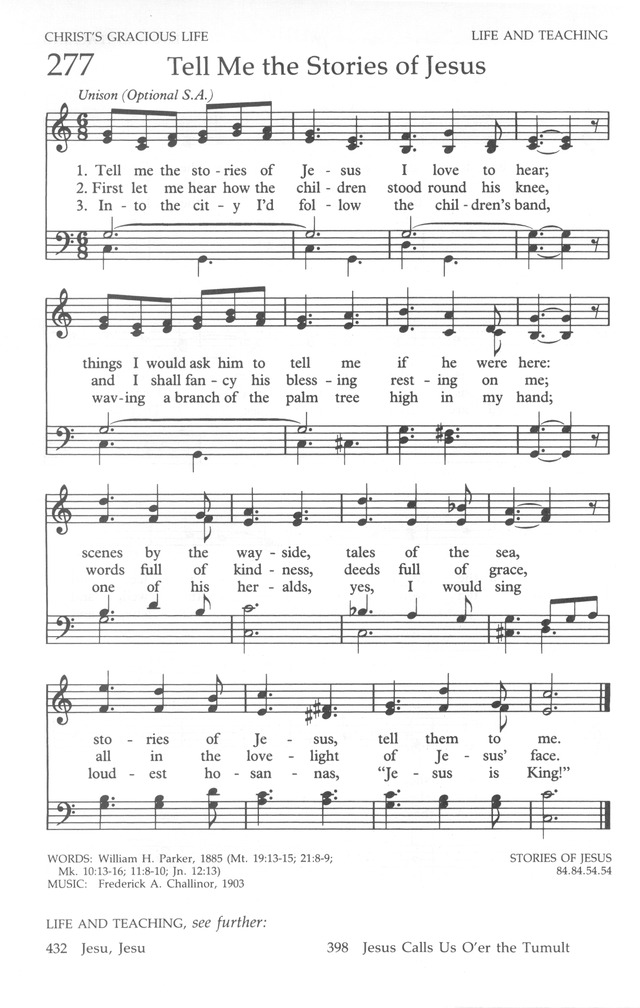 Scripture Reading – Mark 11:1-11
Sermon: "Protest Parade and State Sponsored Violence" by Rev. Sara Baron
Responding
Offering

Photo by Alice Nash
If you wish, you are welcome to use this time to make a donation to the church online, or to put a check in the mail.
The time of offering is not only about our financial gifts to the church, it is about offering our lives to God and the building of the kindom. This is a time for reflection: What is being asked of us? What is being given to us? What are we able to offer? What do we need?
Offertory: 2020 Lenten Photo Show Slideshow, Presented also as an offering
Prayer of Presentation
God who chooses the rejected stones for the cornerstone,
You have astounded us time and time again,
with your love,
and the ways you choose us and ask us to participate in building your kindom.
We offer you our gifts,
and ask that they be blessed,
to be a blessing,
in service to your work.
Amen


from 2020 Lenten Photo Show, Barbara Armstrong
Hymn #280: All Glory, Laud and Honor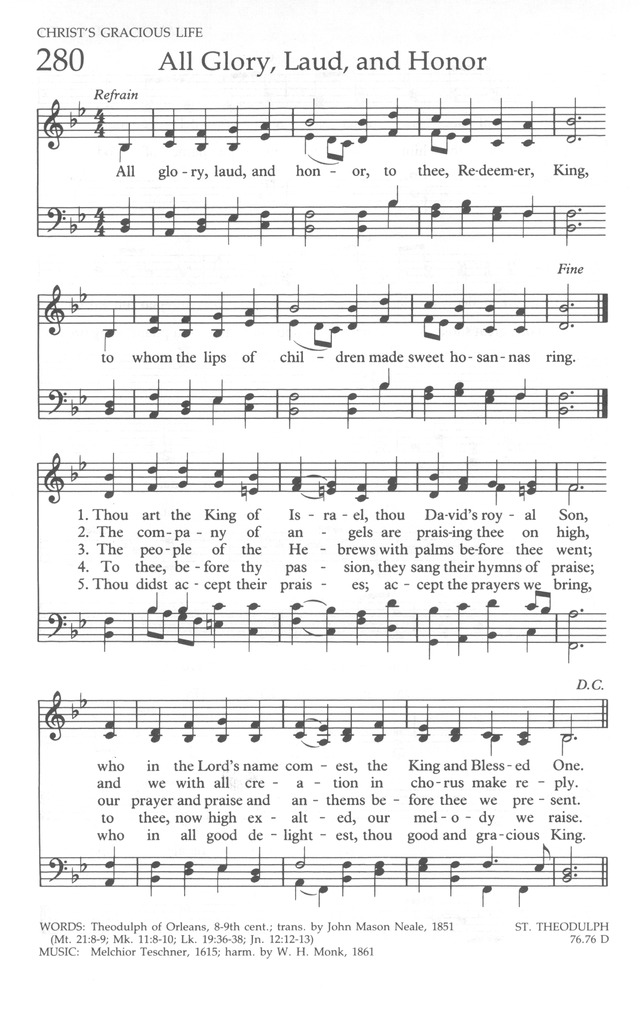 Benediction
May God guide us, help us, show us the way,
and give us the courage we need to do the work we are called to. Amen
Postlude
Toccata on "All Glory, Laud and Honor" by Michael Burkhardt