First United Methodist Church of Schenectady
Worship for the Second Sunday after Pentecost
June 6, 2021

Photo by Zach Long
Getting Centered
It may help to center yourself into worship by lighting a candle, as a symbol of God's presence with you during the time of worship. You may also want to pay attention to lighting, the position of your body, and the availability of distractions.
Breath Prayer
"God of Love, Center us here"
Breath prayers involve breathing in the first phrase, and breathing out the second.
You may wish to simply pray for a moment before starting, or you may wish to pray while listening to the prelude.
Prelude
"Lord of the Dance" by Charles Callahan

Call to Worship
One: From the depths of despair,
Many: we have cried out for God.
One: From the heights of wonder,
Many: we have shouted our praises.
One: From the midst of our living spaces,
Many: we have worshipped.
One: In the midst of the people of God,
Many: we have worshipped.
One: Our humanity cries out for God.
Many: Our very beings need to worship.

Hymn #68: When In Our Music God is Glorified

Connecting in Prayer
Shared Prayer

Steadfast Love,
You who created us, love us.
We are so grateful.
You who give us life, wish for us to live abundant.
We are so grateful.
You who offer us love, offer it to all people.
We are so grateful.
We seek, with all our hearts, to be expressions of your steadfast love
for all people.
Guide us, please, Holy One.
Amen

Silent Prayer
Pastoral Prayer

Steadfast Love that Endures Forever,
How good you are to us.
You put in place a rhythm, a schedule to life that brings abundance to life.
You ask us to separate work from rest,
to take time for recovery,
to connect with you and each other.
You commanded Sabbath,
a rest,
a break,
a different day from the other 6.
You commanded us to take a gift you
give to us.
Scriptures are full of words of worship,
showing us how deep the human need to connect to you
and each other
is in our souls.
We give you thanks for worship, in its many formats and styles,
as a break,
a respite,
a gift.
6 days a week we seek to build your kindom,
today we seek to let it be build in us.
May it be so. Amen

The Lord's Prayer
Our Father (Creator) who art in heaven,
Hallowed be thy name.
Thy kingdom come.
Thy will be done on earth, as it is in heaven.
Give us this day our daily bread.
And forgive us our trespasses,
as we forgive those who trespass against us.
And lead us not into temptation,
but deliver us from evil:
For thine is the kingdom, and the power,
and the glory, for ever. Amen.
Word and Reflection
Choir Anthem
Simple Gifts Shaker Folk Song

Scripture: Psalm 130
Children's Time: Just Like Me
Passing of the Peace

If you are worshiping with others, please pass the Peace of Christ.
Whether you are alone or with others, please take a moment to find God's peace within, and then to share it with the world. You may want to reach out to speak peace to another during this week.
Hymn #92: For the Beauty of the Earth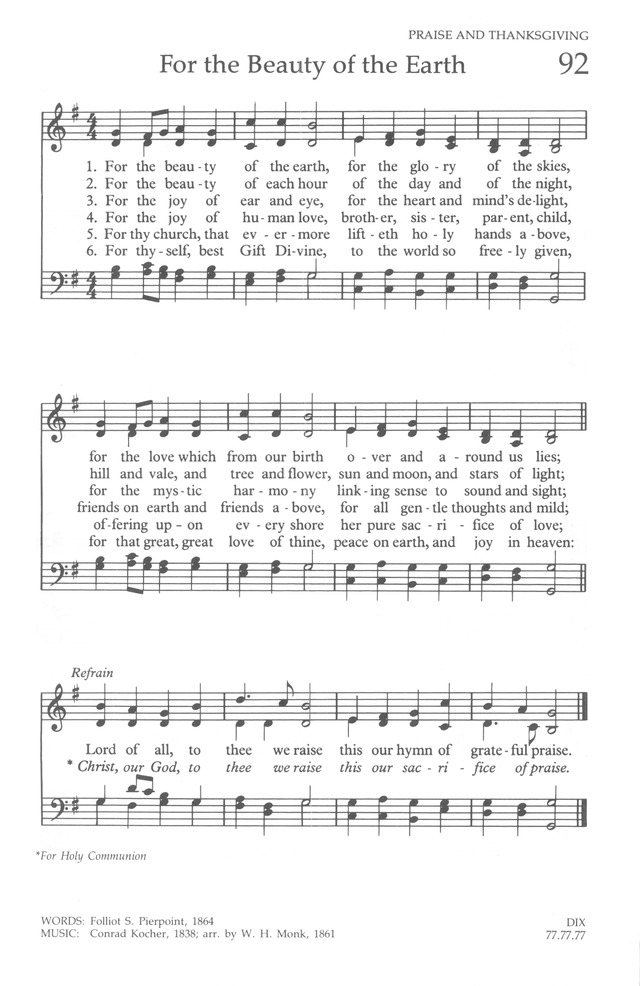 Scripture Reading – Mark 3:20-35
Sermon: "Only Love Can Do That" by Rev. Sara E. Baron
Responding
Offering

Photo by Alice Nash
If you wish, you are welcome to use this time to make a donation to the church online, or to put a check in the mail.
The time of offering is not only about our financial gifts to the church, it is about offering our lives to God and the building of the kindom. This is a time for reflection: What is being asked of us? What is being given to us? What are we able to offer? What do we need?
Offertory: "Everything Possible" by Fred Smith
Prayer of Presentation
Wellspring of Love,
You have given us so many gifts, including time to rest and time to worship. We are grateful and wish to respond as we can. Please accept the gifts of our presence when we are able to connect, our financial gifts when we are able to give, our service when it is possible to serve, our witness of love, and our lives devoted to your kindom. Bless all that we offer, to make it useful for your work -and your rest. Amen
Hymn #496: Sweet Hour of Prayer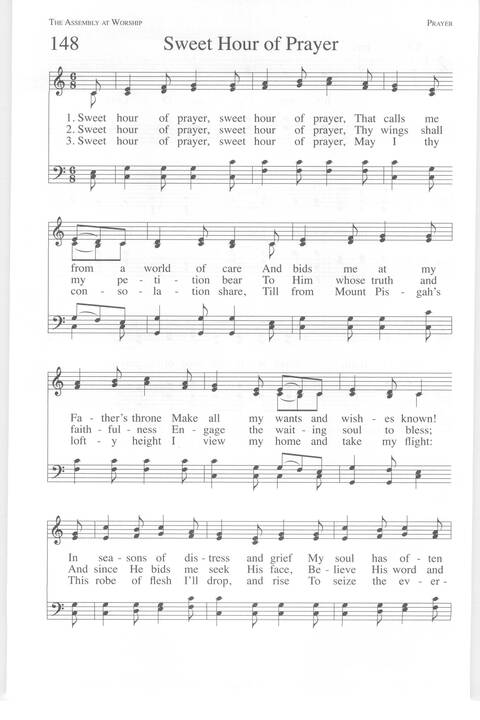 Benediction
The God of Love is capable of transformation. Neither anger nor hate can stand against the power of God's love. May God's transformational power be found in you and through you! Amen!
Postlude
"The Heavens Declare the Glory of God" by Benedetto Marcello