First United Methodist Church of Schenectady
Worship for Eighth Sunday after Pentecost
July 26, 2020

2020 Photo from Dominick Giaquinto
Getting Centered
It may help to center yourself into worship by lighting a candle, as a symbol of God's presence with you during the time of worship. You may also want to pay attention to lighting, the position of your body, and the availability of distractions.
Breath Prayer
"Come, Holy Ghost, our hearts inspire"
Breath prayers involve breathing in the first phrase, and breathing out the second.
You may wish to simply pray for a moment before starting, or you may wish to pray while listening to the prelude.
Prelude
"Prayer for the Innocents" by Michael Helman


Call to Worship
One: Bless our God, O peoples,
Many: let the sound of God's praise be heard,
One: who has kept us among the living,
Many: and has not let our feet slip.
Hymn #155: All Hail the Power of Jesus' Name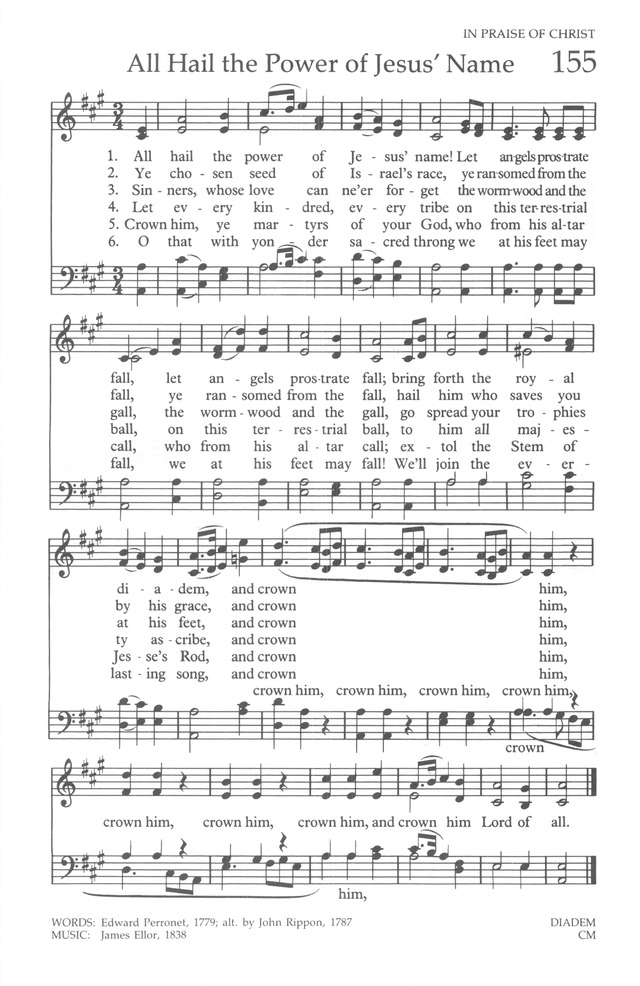 Connecting in Prayer
Shared Prayer
O God, in mystery and silence you are present with us, bringing new life out of destruction, hope out of despair, growth out of difficulty. We thank you that you do not leave us alone but labor to make us whole. Help us to perceive your presence in the unfolding of our lives, and to attend to the gentle guidance of your Spirit, that we may know the joy you give your people. Amen.

Silent Prayer
Pastoral Prayer
You are welcome to read this out-loud or silently.
As we come into this time of prayer, O God, we bring our concerns for a world in so much need that it is difficult to know how to help. Yet you have shown us that doing something is better than doing nothing when that something builds a person. Help us work contractors for the love of neighbor. Help us to build systems of compassion through open communication. Most of all, help us to see you in our neighbor and our neighbor in you. Amen.
The Lord's Prayer
Our Father who art in heaven,
Hallowed be thy name.
Thy kingdom come.
Thy will be done on earth, as it is in heaven.
Give us this day our daily bread.
And forgive us our trespasses,
as we forgive those who trespass against us.
And lead us not into temptation,
but deliver us from evil:
For thine is the kingdom, and the power,
and the glory, for ever. Amen.
Word and Reflection
Choir Anthem
The Ground – Ola Gjeilo

Heaven and earth are full of your glory. Hosanna in the highest.
Blessed is he who comes in the name of the Lord. Blessed is he who comes. Hosanna in the highest.
Lamb of God, Who take away the sins of the world. Grant us peace
Scripture – 2 Kings 2:6-10
https://www.youtube.com/watch?v=A0zP9eT3GV
Mission Moment – Jan Huston
Antiracism Training Is Available
Please consider contributing a mission moment. It can be an experience, a poem, something meaningful that you recently learned, a brief book review, an insight, or maybe something else. Send your idea to me – Jan Huston.



A coalition of community organizations across the Capital Region has announced plans for antiracism training. The kickoff of the Capital Region antiracism Training Initiative will be on Mon. July 27 at 5:30. Ibram X. Kendi will discuss the ideas in his book, How to be an Antiracist, in a virtual presentation by Collaborative Studios on Proctors' revived public access channel. In Albany and Schenectady it can be accessed on Spectrum Channel 1302 and Verizon Fios Channel 37. It is also available on Collaborative Media's Facebook page and You Tube channel. It will be available on demand for 2 weeks on the cable channels.
After the kickoff event, a 21-Day Racial Equity Habit Building Challenge will launch on Aug. 10. The curriculum will include daily suggested readings, podcasts, and videos on a variety of topics, including the formation and deepening of community connections. Some of the partners in this event are Junior League of Schenectady and Saratoga, Schenectady Clergy Against Hate, Samaritan Counseling, United Way, NAACP Schenectady, Schenectady City School District, and Proctors' Collaborative.
Anyone interested in participating in any aspect of the initiative can sign-up for an email newsletter.
FUMC's book group will be discussing Dr. Kendi's book, How to be an Antiracist, on Sat. Aug. 22. More information about that meeting is in today's announcements.

Children's Time
Passing of the Peace
If you are worshiping with others, please pass the Peace of Christ.
Whether you are alone or with others, please take a moment to find God's peace within, and then to share it with the world. You may want to reach out to speak peace to another during this week.
Hymn #2009: Oh God Beyond All Praising

Scripture Reading: Luke 24:50-53
Sermon – "Where Did the Body Go?" – Rev. Bill Pattison
Responding
Offering

2017 Photo Show – "Prayers, Presence Gifts, Service, Witness" by Larry McArthur
If you wish, you are welcome to use this time to make a donation to the church online, or to put a check in the mail.
The time of offering is not only about our financial gifts to the church, it is about offering our lives to God and the building of the kindom. This is a time for reflection: What is being asked of us? What is being given to us? What are we able to offer? What do we need?
Offertory Anthem
"I Want Jesus to Walk With Me" by Edward Boatner
David Read – Baritone (acc. Dominick Giaquinto – FUMC Organ)

Prayer of Presentation
When we share in love, we share through God, for God is love. May what we offer for the work of our church reflect both the love of God and our love for God. We pray in service to our neighbors. Amen.
Hymn #312: Hail the Day That Sees Him Rise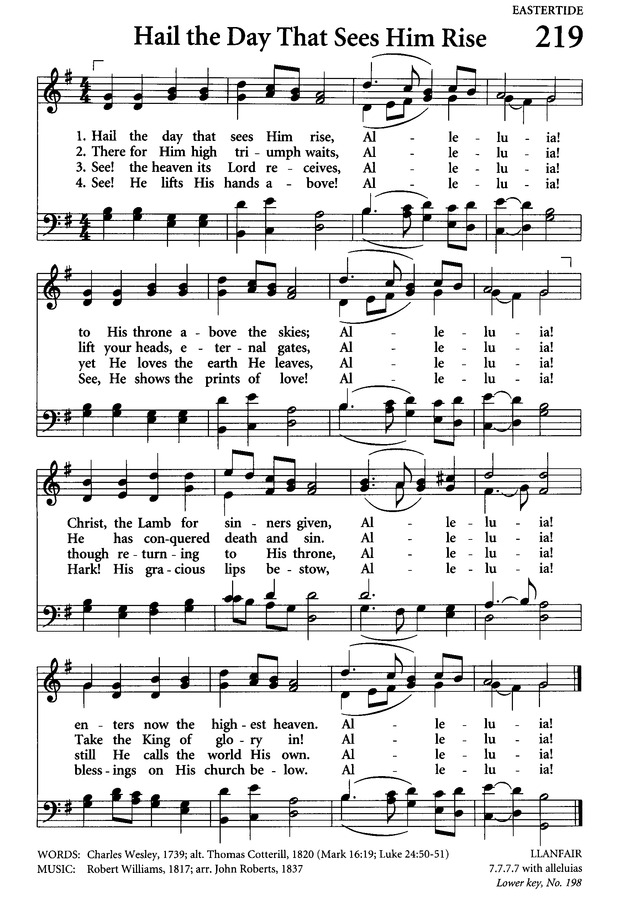 Benediction
Let us be the peace, the love, and the joy we want to build. Amen.
Postlude
"Joshua Fit the Battle of Jericho" by Martha Lynn Thompson