First United Methodist Church of Schenectady
Worship for Fourth Sunday After Epiphany
January 31, 2021

Photo by Zach Long
Getting Centered
It may help to center yourself into worship by lighting a candle, as a symbol of God's presence with you during the time of worship. You may also want to pay attention to lighting, the position of your body, and the availability of distractions.
Breath Prayer
"Speak to us / Holy One"
Breath prayers involve breathing in the first phrase, and breathing out the second.
You may wish to simply pray for a moment before starting, or you may wish to pray while listening to the prelude.
Prelude
"Liturgical Improvisation 1 – My soul hath a desire and longing to enter the courts of the Lord" by George Oldroyd

Call to Worship
One: May the words of our mouths
Many: and the meditations of our hearts
One: be acceptable to you, O God,
Many: our Rock and our Redeemer.

Hymn #861: All Creatures of Our God and King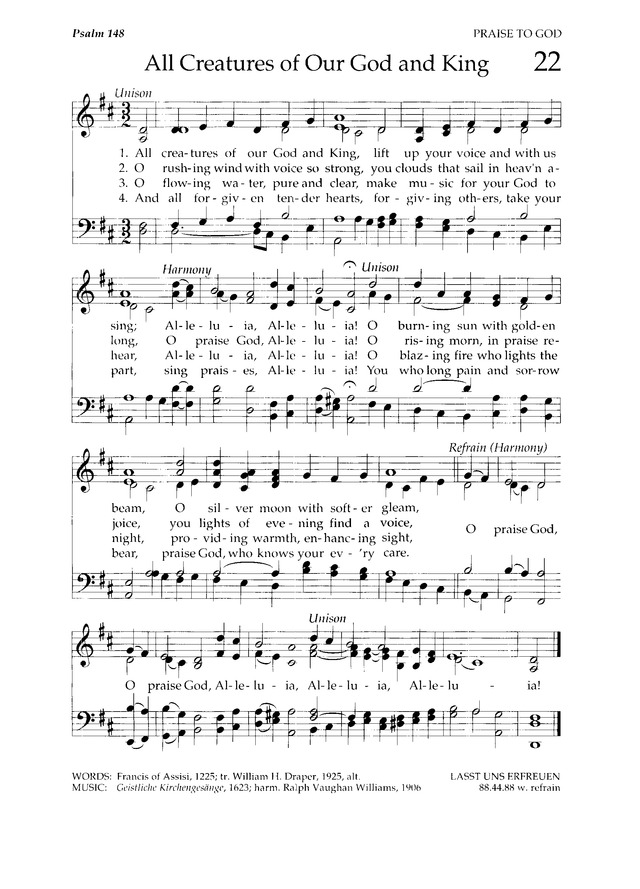 Connecting in Prayer
Shared Prayer

Holy One,
What a funny time this is.
We're more attuned to nature than ever,
and more dependent on technology than ever as well!
We see how the sun, or clouds, snow or ice impact our moods.
We connect through means once unthinkable!
Guide us, Holy One,
you who can make sense out of everything!
Help us savor the wonder of nature,
and the gifts of technology,
without being drowned in any of it.
Amen

Silent Prayer
Pastoral Prayer
You are welcome to read this out-loud or silently.
Holy One,
You are the source of holy rest, the one we
can trust to be with us,
the one we can trust to love us as we are.
We do not have to prove ourselves to you.
You see us for who we are,
and love us for who we are.
You love us into being and into wholeness,
individually and collectively.
We seek to be expressions of the wonder of
your love in the world.
We seek to be sources of healing and hope.
In this time of prayer we bring to you all those who are aching, hurting, ill, injured, and heartbroken. We ask that your love, peace, and comfort be felt by those in need of it, and that you guide us to find the ways to share your love, peace, and comfort too.
In this time of prayer, we also name the wonders of life: sunshine, broken glass ceilings, healing, community, music, the saints, and what happens in "ordinary lives" when people are given a chance. We thank you for all the ways you are present in the world, all the ways you mold the world, and for your love that is the foundation of all that is. We savor the gifts you give.
Some of the changes in the past year have been horrid, some exhausting, some heartbreaking, and a few have been good. Help us take lessons from this time, for the rest of our time. May we glean wisdom from what we miss most, and glean wisdom from the places we've found relief.
Holy One, we need you. Guide us. Show us the way.
Amen

The Lord's Prayer
Our Father who art in heaven,
Hallowed be thy name.
Thy kingdom come.
Thy will be done on earth, as it is in heaven.
Give us this day our daily bread.
And forgive us our trespasses,
as we forgive those who trespass against us.
And lead us not into temptation,
but deliver us from evil:
For thine is the kingdom, and the power,
and the glory, for ever. Amen.
Word and Reflection
Choir Anthem
Ubi Caritas by Michael John Trotta

Where charity and love are, God is there.
Christ's love has gathered us into one.
Let us rejoice and be pleased in Him.
Let us fear, and let us love the living God.
And may we love each other with a sincere heart.
Scripture: Deuteronomy 18:15-20
Mission Moment – Virgia Phoenix
National Freedom Day
The last four years were such contentious ones in which constitutional challenges proliferated more than no other we have experienced in our lifetimes. This is a time to give attention to the commemoration of National Freedom Day, which falls on February 1. National Freedom Day was established 84 years after the passing of the Thirteenth Amendment. This is the amendment that abolished slavery. In 1949, President Harry S. Truman signed a proclamation making it an official celebration day. The proclamation states: "Now therefore, I, Harry S. Truman, President of the United States of America, do hereby designate February 1, 1949, and each succeeding February 1 as National Freedom Day, and I call upon the people of the United States to pause on that solemn contemplation of the glorious blessings which we humbly and thankfully enjoy."


Even though National Freedom Day is not celebrated or well-known across the nation as a holiday, there is always a wreath lying at the Liberty Bell. When celebrated by cities and towns there are festivals, proclamations, breakfasts, luncheons, Bar B Qs, book readings, musicals, movies, poster making, forums exploring the meaning of freedom and fireworks.
It is appropriate that National Freedom Day occurs at the beginning of Black History Month. It serves as an opportunity to explore the abolition of slavery but also the entire spectrum of the lives, strivings, accomplishments and experiences of a people previously held in bondage.
National Freedom Day is listed on some calendars and especially on the National Day calendar.
Children's Time
Passing of the Peace
If you are worshiping with others, please pass the Peace of Christ.
Whether you are alone or with others, please take a moment to find God's peace within, and then to share it with the world. You may want to reach out to speak peace to another during this week.

Hymn #265: O Christ, the Healer
Scripture Reading – Mark 1:21-28
Sermon: "Why Do We (the church) Exist?" by Rev. Sara Baron
Responding
Offering

Photo by Alice Nash
If you wish, you are welcome to use this time to make a donation to the church online, or to put a check in the mail.
The time of offering is not only about our financial gifts to the church, it is about offering our lives to God and the building of the kindom. This is a time for reflection: What is being asked of us? What is being given to us? What are we able to offer? What do we need?
Offertory Anthem: Couldn't Hear Nobody Pray
Prayer of Presentation
Holy One,
With all that we offer in the world, we seek to be expressions of your love.
May all that we give be blessed to be your blessings in the world.
Amen
Hymn #2177: Wounded World That Cries for Healing

Benediction
May God guide you this week, that the words of your mouth and the meditations of your heart may be sources of love and grace. Amen
Postlude
"Chromatic Fugue" by Johann Pachelbel