First United Methodist Church of Schenectady
Worship for Transfiguration Sunday
February 14, 2021

Photo by Zach Long
Getting Centered
It may help to center yourself into worship by lighting a candle, as a symbol of God's presence with you during the time of worship. You may also want to pay attention to lighting, the position of your body, and the availability of distractions.
Breath Prayer
"Lover of humanity, may we sense your love"
Breath prayers involve breathing in the first phrase, and breathing out the second.
You may wish to simply pray for a moment before starting, or you may wish to pray while listening to the prelude.
Prelude
"Trumpet Processional" by Richard E. Frey

Call to Worship
One: On this Valentines' Day, we celebrate love.
Other(s): In particular, we celebrate God's love.
One: God's love is the foundation of the universe.
Other(s): God's love is the foundation of our lives.
One: On this Valentines' Day, we gather to worship God.
Other(s): We come seeking God, and seeking our own wholeness.
One: May we be present to this holy time.
Other(s): May we connect.

Hymn #2103: We Have Come at Christ's Own Bidding

Connecting in Prayer
Shared Prayer

Lover of Humanity,
We are formed by your love.
We are supported and upheld by your love.
We are, because of your love.
May we breath deeply,
and sense your love with us.
May we see the world and its people with the love you have.
May we be living expressions of your love
for the world and its people.
Amen

Silent Prayer
Pastoral Prayer
Lover of Humanity,
To each of us you say, "this is my child, the beloved, with whom I am well pleased," and each time we hear it we are amazed by your grace. For some reason, it is hard to hold on and remember the love you have for us. This is why we return, again and again, to seek you out and hear your stories. We need constant reminders of your love. They help us become more loving.
We find you in the natural world, in relationships, in silence, in beauty, in worship, and in unexpected corners! You keep on surprising us. We keep seeking you.
We find you bring life out of what seemed to be lifeless. We find you with us as we grief and as we struggle. We find you helping us make our way when it seems there isn't a way at all.
Sometimes we seek you and can't find you, and then we are dependent on each other to help us along the way.
Help us, Lover of Humanity, to be good supporters of each other, to find you whenever we can, and to learn to trust in your love.
Amen

The Lord's Prayer
Our Father who art in heaven,
Hallowed be thy name.
Thy kingdom come.
Thy will be done on earth, as it is in heaven.
Give us this day our daily bread.
And forgive us our trespasses,
as we forgive those who trespass against us.
And lead us not into temptation,
but deliver us from evil:
For thine is the kingdom, and the power,
and the glory, for ever. Amen.
Word and Reflection
Choir Anthem
Alleluia by Randall Thompson

Scripture: Psalm 50:1-6
Mission Moment – Barbara Armstrong
Hunger Project
The Children and Worship team has identified a project for Lent. This project is one that the whole of our church family can participate in. We are encouraging folks to take time over Lent to think about hunger and what we as individuals can do about it. As a project we are asking that you collect one food item for each week of Lent, non-perishable item, and place it in a brown paper bag located near your dinner table. These items will be collected at the end of Lent and the food will be donated to SiCM food pantry in our community. This will be a gift from our church to our neighbors in Schenectady as an effort to acknowledge and honor their struggle to put food on their table. Mother Theresa stated, "If you can't feed a hundred people, then just feed one."
When thinking about hunger I immediately think of a crying baby who cries to let us know that they are hungry and in need of nourishment. Often, however hunger is present in many more spaces and places, including within homes of people we may know and love and we may not even be aware of this need. There is a stigma that is attached to hunger, often shame and embarrassment, which prevents people from speaking out, asking for or screaming about this injustice in our world.
In researching this topic I was overwhelmed with all the statistics and wondered how it was possible to highlight the significant numbers and if in this time of the pandemic that the numbers might not even be higher? I'm sure they are. Here are some facts that I thought might help highlight this injustice:
One out of six children don't know where their next meal will come from
Half the number of childhood deaths under the age of 5 are the result of poor nutrition. Over 3 million people die every year from hunger and poor nutrition.
Hunger happens in poverty stricken communities often in third world nations, but there are over 40 million people in the US who are hungry on a daily basis and 13 million of them are children. Many of these people are working-poor; despite their efforts to earn a living and raise a family, their income does not cover all the bills that come in. Many folks who are working-poor have more than one job and still cannot cover all the bills at the end of the month.
Forty-five million Americans rely on stipends (SNAP/supplemental nutrition assistance program) to put food on their table. Food stamps provide approximately $3 per day to support a person's food budget. This is not nearly enough to provide nutritious food and often results in the purchase of highly processed foods which are cheaper to buy.
Twenty-two million children rely on free meals at school and most children living in poverty within our country consume half their calories while at school. How are they getting access to food during the pandemic?
Learning, growing, playing and working are all significantly impacted by poverty
and hunger.
If we seek justice, want more joy in this world then we need to find ways to better distribute the resources available.
Mohandas Gandhi stated that, "There is enough on this planet for everyone's needs, but not for everyone's greed."
So as a caring and justice seeking community I encourage you to participate in this church wide opportunity to share
our love with our neighbors in Schenectady. Other giving opportunities exist and I encourage us all to think about our
blessings and what we have available to share with others. Additional opportunities include the following:
Schenectady Community Ministries
City Mission of Schenectady
Heifer International
Bread for the World
All of these organizations have websites with more information and ways to donate. Or you can go to the church website to donate online or send a check to the church made out to FUMC with the organization's name in the notation.
In closing I want to share a quote from Robert Ingersoll, "We rise by lifting others."


photo by Barbara Armstrong
Children's Time
Passing of the Peace
If you are worshiping with others, please pass the Peace of Christ.
Whether you are alone or with others, please take a moment to find God's peace within, and then to share it with the world. You may want to reach out to speak peace to another during this week.

Hymn #173: Christ, Whose Glory Fills the Skies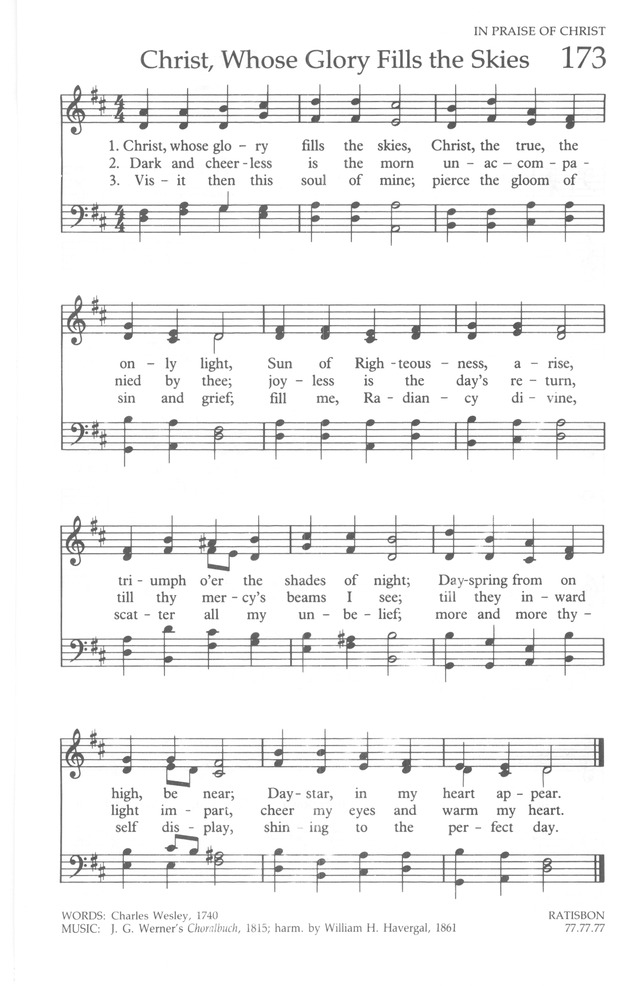 Scripture Reading – Mark 9:2-9
Sermon: "Becoming More Human" by Rev. Sara Baron
Responding
Offering

Photo by Alice Nash
If you wish, you are welcome to use this time to make a donation to the church online, or to put a check in the mail.
The time of offering is not only about our financial gifts to the church, it is about offering our lives to God and the building of the kindom. This is a time for reflection: What is being asked of us? What is being given to us? What are we able to offer? What do we need?
Offertory Anthem: "Ukrainian Alleluia" by Craig Courtney
ln the summer of 2007, I had the privilege of being part of a mission team serving in the Ukraine. Because of its geographical position and rich natural resources, the county has a history of foreign invasion, occupation and oppression. It is estimated that more than 25 million Ukrainians were killed during the 20th century due to starvation, war and the deadliest nuclear accident in history. Ukrainian Christians in particular suffered discrimination, arrest, torture. and even death for the sake of their beliefs. This anthem was borne out of the knowledge of these circumstances. It is a musical portrayal of a quiet voice of faith, praise and hope in the midst of suffering and tragedy.
Prayer of Presentation
Lover of Humanity, your love is the foundation of our lives, and we are so grateful. It is impossible to imagine how lost we would be without you. Please accept the gifts we give: our prayer, our presence, our gifts, our service, and our witness, and sanctify them for your work of loving the world. Amen

Hymn #2182: When God Restored Our Common Life
Benediction
May you go, renewed in your humanity, beloved by God, and ready to share God's love with all those you interact with his week. Amen
Postlude
"Celebration Fanfare" by Stephen H. Best