First United Methodist Church of Schenectady
Worship for the Second Sunday in Lent
February 28, 2021

Photo by Sue Learner
Getting Centered
It may help to center yourself into worship by lighting a candle, as a symbol of God's presence with you during the time of worship. You may also want to pay attention to lighting, the position of your body, and the availability of distractions.
Breath Prayer
"Life-source, help us connect with you."
Breath prayers involve breathing in the first phrase, and breathing out the second.
You may wish to simply pray for a moment before starting, or you may wish to pray while listening to the prelude.
Prelude
Largo by Mark Thewes
https://youtu.be/Ezfh1pMPBYA
Call to Worship
One: Come, bring your attention to the things of God.
Many: We let go of what holds us back.
One: Be present to this moment and the One Who Loves All.
Many: Here we are, here we worship.

Hymn #451: Be Thou My Vision Connecting in Prayer
Shared Prayer

Holy Spirit,
In this season of Lent, prepare us to be Love.
In this season of pandemic, let us be Love.
In this season of grief, let us remember Love.
In this season of waiting, let us savor Love.
Amen

Silent Prayer
Pastoral Prayer
God Who Breathed Life Into Us All,
What a precious and awesome gift our lives are.
We are so aware of both life and death these days,
as we hear how many have died in the pandemic,
and as we grieve within our own community.
In some ways this past year has been an aside from our lives,
in other ways it has been as precious as any other year.
We remain discombobulated by the forms life takes these days,
and in seeking answers to unanswerable questions.
Sometimes the tolls of the past year are unbearably heavy, God,
and we need you to help us stay together.
Keep us going, dear one.
Give us strength,
give us patience,
give us love to share.
Amen

The Lord's Prayer
Our Father who art in heaven,
Hallowed be thy name.
Thy kingdom come.
Thy will be done on earth, as it is in heaven.
Give us this day our daily bread.
And forgive us our trespasses,
as we forgive those who trespass against us.
And lead us not into temptation,
but deliver us from evil:
For thine is the kingdom, and the power,
and the glory, for ever. Amen.
Word and Reflection
Choir Anthem
God Be In My Head by John Rutter

Scripture: Genesis 17:1-7, 15-16
Mission Moment – Jan Huston
Texas Relief and Lent
This week's mission moment has 2 parts:
Part 1: Once again we are asked to assist with disaster recovery.


This time it's for the winter storm in Texas that left many people without water and electricity. Even though those necessities are being restored, there is extensive damage to homes and other facilities. We can help by sending money to UMCOR Disaster Relief, advance # 901670 (umcmission.org/advanceproject/901670). Or we can donate to the Texas Annual Conference.
As usual, donations can be given by writing a check to FUMC with the designation in the notation or by going to the church's website and donating online.
Part 2: Fasting during Lent


Fasting during Lent is a tradition for many people. Pope Francis has suggestions if you want to fast during Lent:
Fast from hurting words and say kind words.
Fast from sadness and be filled with gratitude.
Fast from pessimism and be filled with hope.
Fast from worries and have trust in God.
Fast from complaints and contemplate simplicity.
Fast from pressures and be prayerful.
Fast from bitterness and fill your hearts with joy.
Fast from selfishness and be compassionate to others.
Fast from grudges and be reconciled.
Fast from words and be silent so you can listen.
Children's Time
Passing of the Peace
If you are worshiping with others, please pass the Peace of Christ.
Whether you are alone or with others, please take a moment to find God's peace within, and then to share it with the world. You may want to reach out to speak peace to another during this week.
Hymn #525: We'll Understand It Better By and By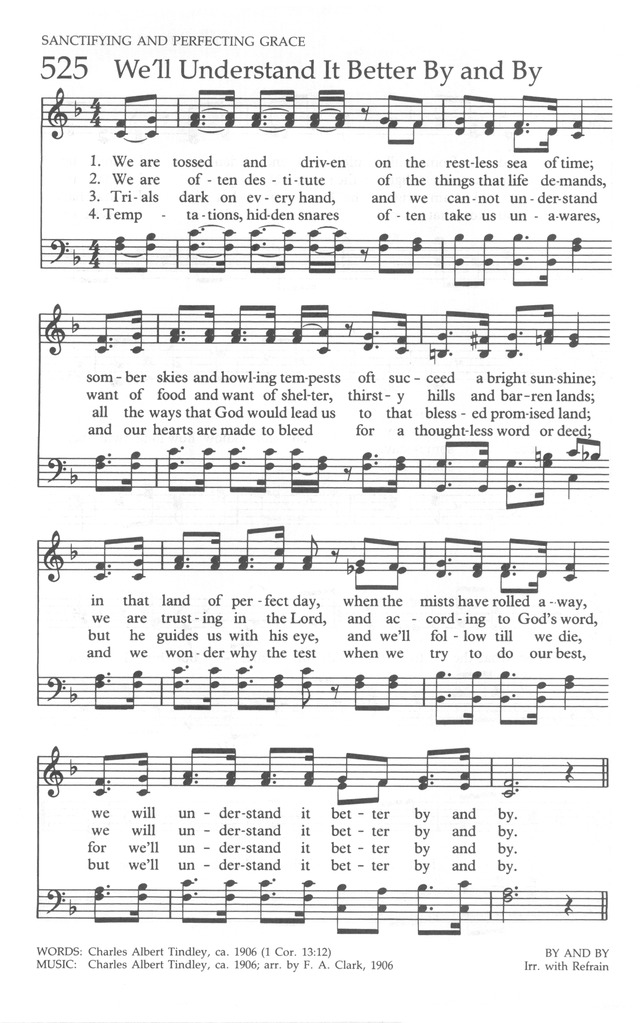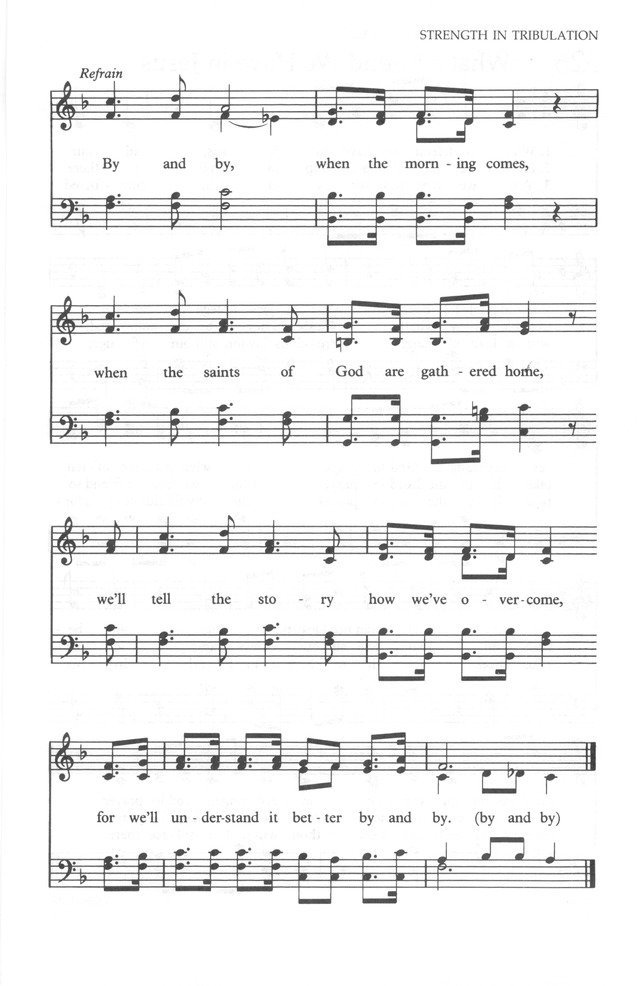 Scripture Reading – Mark 8:31-38
Sermon: "Self-Denial in a Plague?" by Rev. Sara Baron
Responding
Offering

Photo by Alice Nash
If you wish, you are welcome to use this time to make a donation to the church online, or to put a check in the mail.
The time of offering is not only about our financial gifts to the church, it is about offering our lives to God and the building of the kindom. This is a time for reflection: What is being asked of us? What is being given to us? What are we able to offer? What do we need?
Offertory Anthem: "Adoramus te, Christe" by Wolfgang Amadeus Mozart

We adore Thee, O Christ, and we bless Thee,
who by Thy Holy Cross hast redeemed the world.
Prayer of Presentation
God who moves us further into life,
May the gifts we are able to give bless the lives of others,
and may wisdom guide their use in building your kindom.
Amen
Hymn #140: Great Is Thy Faithfulness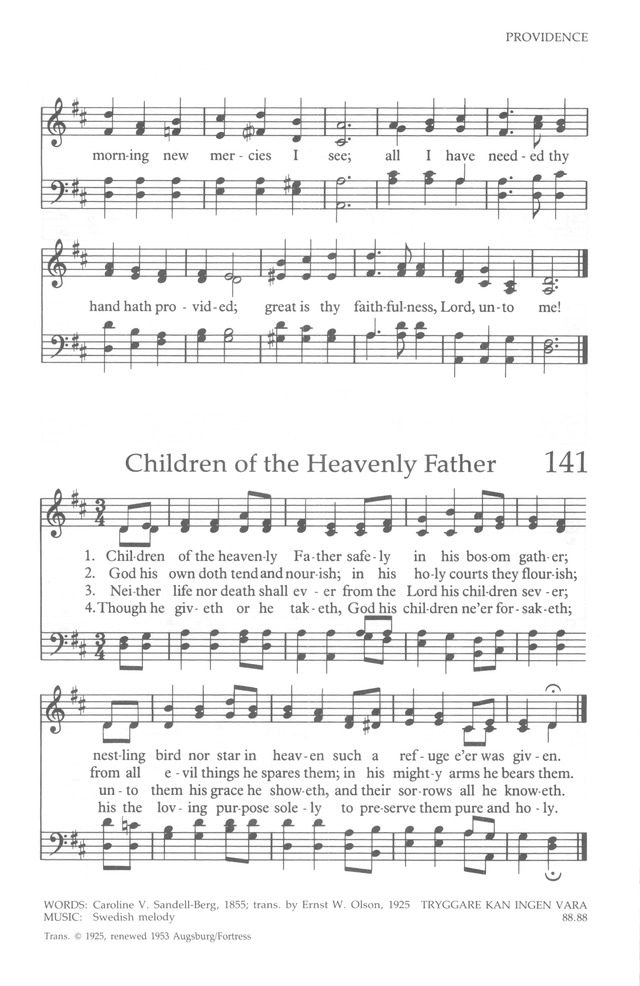 Benediction
May God help you keep on going on, even when it seems like there is nothing more in you. And may you feel God's presence guiding you when you are most lost. Amen
Postlude
"Prayer for the Innocents" by Michael Helman