First United Methodist Church of Schenectady
Worship for the Fourth Sunday of Easter
April 25, 2021

Photo by Sue Learner
Getting Centered
It may help to center yourself into worship by lighting a candle, as a symbol of God's presence with you during the time of worship. You may also want to pay attention to lighting, the position of your body, and the availability of distractions.
Breath Prayer
"God's Love Abundantly for All"
Breath prayers involve breathing in the first phrase, and breathing out the second.
You may wish to simply pray for a moment before starting, or you may wish to pray while listening to the prelude.
Prelude
"Fanfare and Processional" by Lynn Trapp

Call to Worship
One: Jesus is the Good Shepherd
Many: He takes care of us, his flock.
One: Jesus is the model shepherd.
Many: He shows us how to care for each other.
One: God asks us to share God's love.
Many: Our love must be in action, not just words with no meaning.
One: God loves us because of who God is.
Many: We love each other because of who we are

Hymn #559: Christ Is Made the Sure Foundation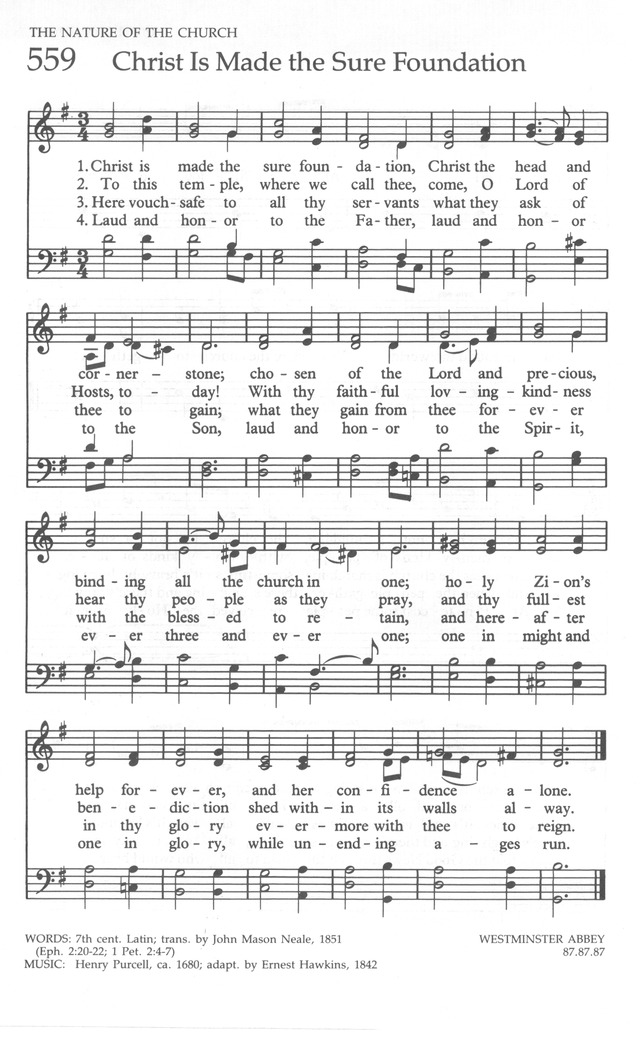 Connecting in Prayer
Shared Prayer

Creating and Sustaining God, your great commandment in Christ is that we love one another as Christ has loved us. We confess that we fail to embrace your liberating love. We divide where you would unite. We exclude where you would embrace. We choke the breath from your Word when its truth does not accommodate our fears. Forgive our hardness of heart. Mend our broken human family. Breathe into us the living Word of all-inclusive love. We ask in the name of your Child, our Brother, Jesus, the Healer of our souls. Amen.

-Park Avenue UMC, published in Shaping Sanctuary, Proclaiming God's Grace in an Inclusive Church
Silent Prayer
Pastoral Prayer

Steadfast God, we are living in times that seem to swing from extreme highs to lows and back again. We celebrate with our black and brown siblings who feel like their lives do matter, and grieve as one more, two more, too many more black and brown bodies are assaulted and killed by those who are supposed to protect them. We rejoice in the possibilities that are opened up by the new vaccines yet mourn that so many continue to die. We need your calming grace, your love poured out upon us, as we navigate these difficult times. We ask for prayers for those in our lives who struggle with illness that they may experience healing, for those whose grief for lost or distanced loved ones weighs heavily on their souls that they may be comforted, for those in all manner of hardship that they may soon experience relief and the dawning of a new day where new beginnings are possible. And most of all, we ask for your grace to rain down so that, as Jesus of Nazareth did before us, we may greet all your children with an open heart full of love, ready to reach out in service and compassion as you would have us do. We ask all this through Jesus, your Son and our Lord, Amen.

The Lord's Prayer
Our Father who art in heaven,
Hallowed be thy name.
Thy kingdom come.
Thy will be done on earth, as it is in heaven.
Give us this day our daily bread.
And forgive us our trespasses,
as we forgive those who trespass against us.
And lead us not into temptation,
but deliver us from evil:
For thine is the kingdom, and the power,
and the glory, for ever. Amen.
Word and Reflection
Choir Anthem
The Lord Is My Shepherd by Howard Goodall

Scripture: 1 John 3:16-24
Mission Moment – Mary Ann Marshall
Community Land Fund


The Community Loan Fund of the Capital Region has been in existence since 1985. They work to expand equitable access to capital – regardless of race, gender, or geography.
When you invest money in the Community Fund of the Capital District, the money is used to make low-interest loans to support community and economic development. They loan money to: Women and minority owned businesses and businesses started by people of low income; Nonprofits providing essential community services; Community development projects that make our neighborhoods healthy, safe places to live. Before loans are approved, they are viewed by their trained team of lending professionals. They want to ensure that each project is viable. Their team stays with borrower long after the papers are signed, to help ensure their successes. As a result of their mentoring, training and other types of technical assistance, the Community Loan Fund is proud to report that they have one of the lowest default rates in the region.
Investors include individuals, banks, local companies, faith-based institutions and credit unions. The Community Loan Fund is certified by the U.S. Department of Treasury as a Community Development Financial Institution. When individuals invest money, they pool that money with other investments to build new businesses, develop new community projects, and support the valuable work of local nonprofits.


What are the results? With more than 750 donors, investors and volunteers, the Community Loans Fund has: Made 939 loans to nonprofits, small businesses, and homeowners totaling more than $62.9 million; Financed more than 1,569
affordable housing united; Created or retained more than 2,906 jobs; Leveraged more than $223 million in local community and economic development; Provided training and technical assistance to thousands of minority and women entrepreneurs, and nonprofit leaders.
The Community Loan Fund has offices in Albany and Schenectady. Their website is mycommunityloanfund.org.
Children's Time
Passing of the Peace

If you are worshiping with others, please pass the Peace of Christ.
Whether you are alone or with others, please take a moment to find God's peace within, and then to share it with the world. You may want to reach out to speak peace to another during this week.
Hymn #314: The Gift of Love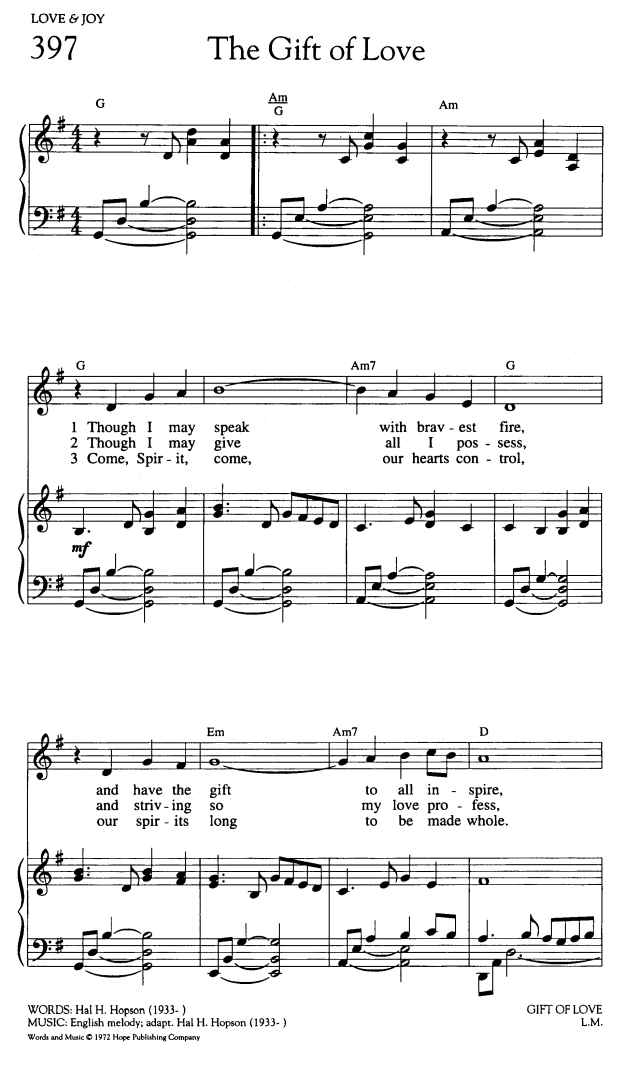 Scripture Reading – John 10:11-18
Sermon: "Love In Action" by Michele Cole
Responding
Offering

Photo by Alice Nash
If you wish, you are welcome to use this time to make a donation to the church online, or to put a check in the mail.
The time of offering is not only about our financial gifts to the church, it is about offering our lives to God and the building of the kindom. This is a time for reflection: What is being asked of us? What is being given to us? What are we able to offer? What do we need?
Offertory: "Ubi Caritas" by Ola Gjello

Where charity and love are, there God is.
The love of Christ has gathered us into one.
Let us exult, and in Him be joyful.
Let us fear and let us love the living God.
And from a sincere heart let us love each other
Prayer of Presentation
Gracious God, we thank you for the abundance you have bestowed on us, abundance that has enabled us to share what we have with those who are in need. Help us to use these gifts wisely to support love in action in your world. We ask this in the name of Jesus, the Christ. Amen.

Hymn #579: Lord God, Your Love Has Called Us Here

Benediction
Despite all the ups and downs of life in this world, the love of God in Christ never fails, diminishes or excludes. As we experience that love we are refreshed, nurtured, filled. May we share it with all we encounter through active service, healing compassion and a heart that is always reaching out. Go in peace.
Postlude
"Chaconne" by Robert J. Powell