First United Methodist Church of Schenectady
Worship for the Sixth Sunday of Easter
May 9, 2021

Photo by Sue Learner
Getting Centered
It may help to center yourself into worship by lighting a candle, as a symbol of God's presence with you during the time of worship. You may also want to pay attention to lighting, the position of your body, and the availability of distractions.
Breath Prayer
"Love and Comfort, guide us"
Breath prayers involve breathing in the first phrase, and breathing out the second.
You may wish to simply pray for a moment before starting, or you may wish to pray while listening to the prelude.
Prelude
"Folktune" by Charles Callahan

Call to Worship
Hymn #62: All Creatures of Our God and King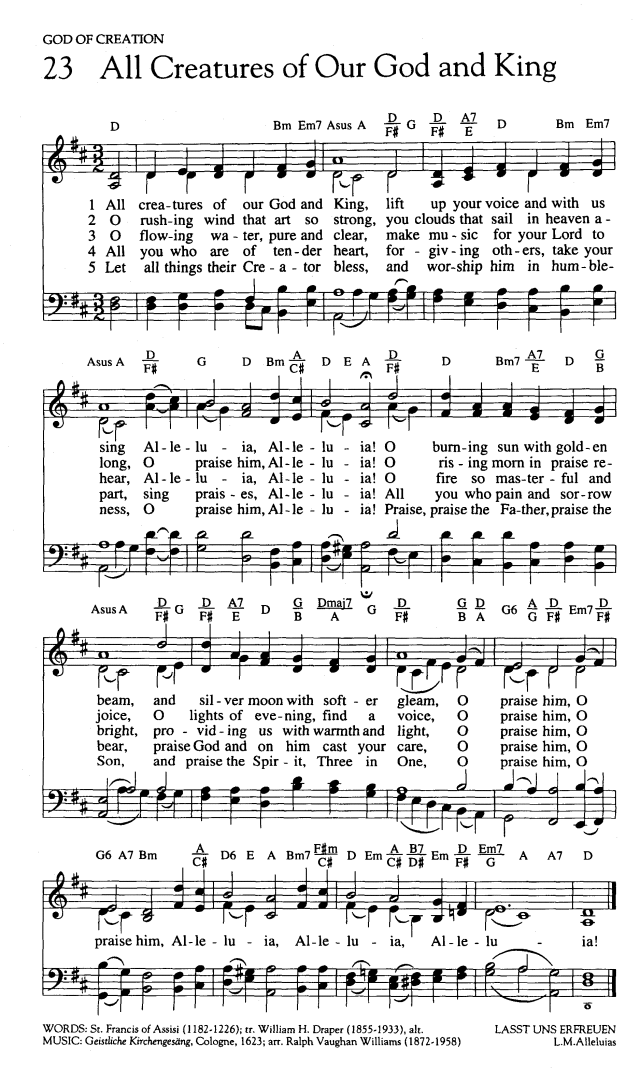 Connecting in Prayer
Shared Prayer

God of Love and Comfort,
in this sacred time set aside for
connection to you,
we offer our hearts to be filled.
We wish to share love and
comfort in your world,
and we know we need to
receive to share.
May we be blessed to give and
receive your love and comfort,
with you and others.
Amen

Silent Prayer
Pastoral Prayer

God of Love and Comfort, (Mothering God Who Gives Us Birth).
In this Season of Easter, we remember and attend to
Your power to bring Life,
even when it seems there is no Life,
even out of death.
We as humans are especially vulnerable.
We have especially needy baby-hoods,
and prolonged childhoods,
when we are dependent on the care of others to stay alive.
To have life at all is dependent on others.
To have life in abundance is dependent on the love and care we receive.
Yet, not all who parent have the skills they need to offer love and care.
And we grief with and for them and their children.
Not all who have love and care to give have opportunity to parent.
And we grief with and for them.
For all the place we have received love, care, and comfort, we give you thanks.
For all the capacities in us to give love, care and comfort, we give thanks.
For the chance to seek to be a community that grows in each other's capacity
for love, care, and comfort, we give you thanks.
May your nurturing Spirit live in us,
transform us,
and along with us, nurture the world around us,
which aches for love and comfort.
Amen

The Lord's Prayer
Our Father who art in heaven,
Hallowed be thy name.
Thy kingdom come.
Thy will be done on earth, as it is in heaven.
Give us this day our daily bread.
And forgive us our trespasses,
as we forgive those who trespass against us.
And lead us not into temptation,
but deliver us from evil:
For thine is the kingdom, and the power,
and the glory, for ever. Amen.
Word and Reflection
Choir Anthem
Love One Another by Bob Dufford

Scripture: Acts 10:44-48
Mission Moment – Rev. Bob Long
Reconciling Ministries Network New Statement


Founded in 1984, Reconciling Ministries Network seeks to mobilize "United Methodists of all sexual orientations and gender identities to transform the Church and world into the full expression of Christ's inclusive love. RMN envisions a renewed and vibrant Wesleyan movement that is biblically and theologically centered. As committed disciples of Jesus Christ, RMN strives to transform the world by living out the Gospel's teachings of grace, love, justice, and inclusion for all of God's children." rmnetwork.org
Much has changed since the Reconciling Ministries Network established its first statement. Understanding. Experience. Research and implementation. Communication. Economic disparities. Ecumenical and Interfaith partnerships. International relationships. Processes of address and engagement. The political realm. And also, the movement of the Spirit.
Today we more fully understand that the dynamics that drive prejudice, exclusion and even hatred against any particular group are similar to those that target all groups. And so we network for effectiveness against these expressions no matter who they target .…"intersectional" is the term for networking together in this manner.
Most recently Reconciling Ministries Network has established an updated statement to reflect a similar outlook.
Its new suggested statement:
We celebrate God's gift of diversity and value the wholeness made possible in community equally shared and shepherded by all. We welcome and affirm people of every gender identity, gender expression, and sexual orientation,
who are also of every age, race, ethnicity, physical and mental ability, level of education, and family structure, and of every economic, immigration, marital, and social status, and so much more. We acknowledge that we live in a world of profound social, economic, and political inequities. As followers of Jesus, we commit ourselves to the pursuit of justice and pledge to stand in solidarity with all who are marginalized and oppressed.
In recent years, First UMC has moved from "worded" statements of support for LGBTQ people to displaying of rainbows inside and outside our facilities to bring our expressions more up to date and more into the open. In the same way, First UMC places its own effective Reconciling statement against the backdrop of this suggested updated RMN statement, so that our statement may be seen more openly in the wider context.
I urge you to read this new RMN statement regularly to dialogue with it until its content becomes firmly fixed in your spirit.
Children's Time: On the Day You Were Born
Passing of the Peace

If you are worshiping with others, please pass the Peace of Christ.
Whether you are alone or with others, please take a moment to find God's peace within, and then to share it with the world. You may want to reach out to speak peace to another during this week.
Hymn #1012 (UU Teal): When I Am Frightened
Scripture Reading – John 15:9-17
Sermon: "Humans: Needing Love and Comfort" by Rev. Sara E. Baron and Rev. Lynn Gardner
Responding
Offering

Photo by Alice Nash
If you wish, you are welcome to use this time to make a donation to the church online, or to put a check in the mail.
The time of offering is not only about our financial gifts to the church, it is about offering our lives to God and the building of the kindom. This is a time for reflection: What is being asked of us? What is being given to us? What are we able to offer? What do we need?
Offertory: "All Things Bright and Beautiful" by John Rutter
Prayer of Presentation
God of Love and Comfort,
You are always close at hand.
We can always reach out for you
and you are always there.
As we offer our gifts of prayers, presence, tithes, offerings, service, and witness,
we ask for your blessings on our gifts.
May they be used for the building of your kindom,
and may our gratitude be given as we give these gifts to you.
Amen

Hymn #2050: Mothering God, You Gave Me Birth
Benediction
May you find the God of Love and Comfort who is close at hand,
find God's people who know how to love and offer comfort,
and find in yourself the gifts of love and comfort ready to share. Amen
Postlude
"Prelude to a 'Te Deum'" by Marc Antoine Charpentier