First United Methodist Church of Schenectady
Worship for Pentecost Sunday
May 30, 2021

Photo by Zach Long
Getting Centered
It may help to center yourself into worship by lighting a candle, as a symbol of God's presence with you during the time of worship. You may also want to pay attention to lighting, the position of your body, and the availability of distractions.
Breath Prayer
"God of homelands and diasporas, you are with us here."
Breath prayers involve breathing in the first phrase, and breathing out the second.
You may wish to simply pray for a moment before starting, or you may wish to pray while listening to the prelude.
Prelude
"Come, Holy Ghost, Our Souls Inspire" by Wilbur Held

Call to Worship
One: Peace.
Many: Paz.
One: Shalom.
Many: Salaam.
One: Pace.
Many: Paix.
One: Skén:nen.
Many: Rugare.

Hymn #558: We Are the Church

Connecting in Prayer
Shared Prayer

God of Us All,
First there was Jesus, teaching and healing.
Then hope died.
But, you God, brought hope and life back,
and there was a time of visions and prophesies.
You, Holy One, weren't done yet though.
You were only getting started.
Then there was Pentecost,
and the Spirit of Jesus entered the people,
and hope and life lived on in them.
The church was born,
the body of Christ, alive and well in the world,
sharing love,
being hope,
building the kindom.
Bless us again, Holy One.
Breathe into us the Spirit,
fill us with life anew,
make us into the body of Christ,
let us be vessels of your peace.
Amen

Silent Prayer
Pastoral Prayer

God of Homelands and Diasporas,
You are with us wherever we go, thank you.
Yet we as humans yearn for home.
We are aware of the many people in the world who have been forced from their homelands, and seek a new, safe home.
We are also aware of the people in the world whose lives have been displaced by COVID and no longer feel like home is familiar or safe.
We send our love and care to your displaced, the homeless, the displaced, and the discombobulated peoples.
We ask for your guidance in care for each other, and in care for ourselves, that we may find our homes in you, and be safe homes for your beloveds.
As we speak and act, may our love and yours intermingle, to make this world a better home for more people.
Amen

The Lord's Prayer
Our Father (Creator) who art in heaven,
Hallowed be thy name.
Thy kingdom come.
Thy will be done on earth, as it is in heaven.
Give us this day our daily bread.
And forgive us our trespasses,
as we forgive those who trespass against us.
And lead us not into temptation,
but deliver us from evil:
For thine is the kingdom, and the power,
and the glory, for ever. Amen.
Word and Reflection
Choir Anthem
A Gaelic Blessing by John Rutter

Scripture: Acts 2:1-21
Mission Moment – Virgia Phoenix
Peace with Justice
The Peace with Justice Program of the United Methodist Church was officially established at the 1980 General Conference, although peace with justice efforts date back to John and Charles Wesley. Methodism and social action have gone hand in hand struggling against injustice locally and globally.
Peace with Justice is related to our covenant with God in bringing about Shalom. This is realized through an understanding of the Biblical and theological foundations which inform our growth and actions in church and society.
We are called to acknowledge the brokenness in our world and to work for peace and justice in all facets of society affecting the human condition and all of God's creation. New and emerging concerns play out in real time and challenge
us to respond accordingly.


Within the United Methodist Church, the Peace with Justice program is authorized by the Discipline and falls under the
supervision of the General Board of Church and Society. Each Annual Conference names a Coordinator who is responsible for promoting peace with justice ministries within that Conference.
One of the special observances occurring annually is Peace with Justice Sunday. Historically celebrated on the first Sunday after Pentecost or on a date deemed appropriate by the local church. On this Sunday, a special offering is received for the purpose of supporting Peace with Justice ministries at the local level and throughout the Connection. One half of the offering stays in the annual conference to be administered by the conference Peace with Justice Coordinator and Board of Church and Society. The other half goes to the General Board for Peace with Justice Ministries beyond the annual conference.
Children's Time
Passing of the Peace

If you are worshiping with others, please pass the Peace of Christ.
Whether you are alone or with others, please take a moment to find God's peace within, and then to share it with the world. You may want to reach out to speak peace to another during this week.
Hymn #603: Come, Holy Ghost, Our Hearts Inspire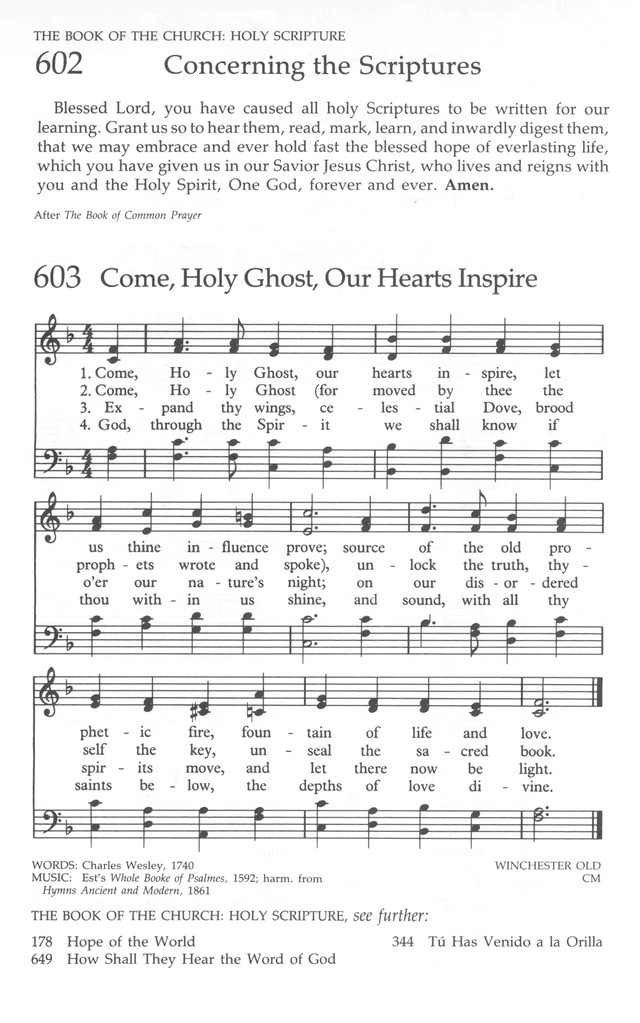 Scripture Reading – John 15:26-27; 16:4b-15
Sermon: "Come, Holy Spirit" by Rev. Sara E. Baron
Responding
Offering

Photo by Alice Nash
If you wish, you are welcome to use this time to make a donation to the church online, or to put a check in the mail.
The time of offering is not only about our financial gifts to the church, it is about offering our lives to God and the building of the kindom. This is a time for reflection: What is being asked of us? What is being given to us? What are we able to offer? What do we need?
Offertory: "Spirit, Open My Heart" by Alfred V. Fedak
Prayer of Presentation
God of homelands and diasporas,
You are with us, wherever we are, wherever we go.
May our gifts to the kindom,
spread the sense of home
into the world.
Amen
Hymn #420: Breathe on Me, Breath of God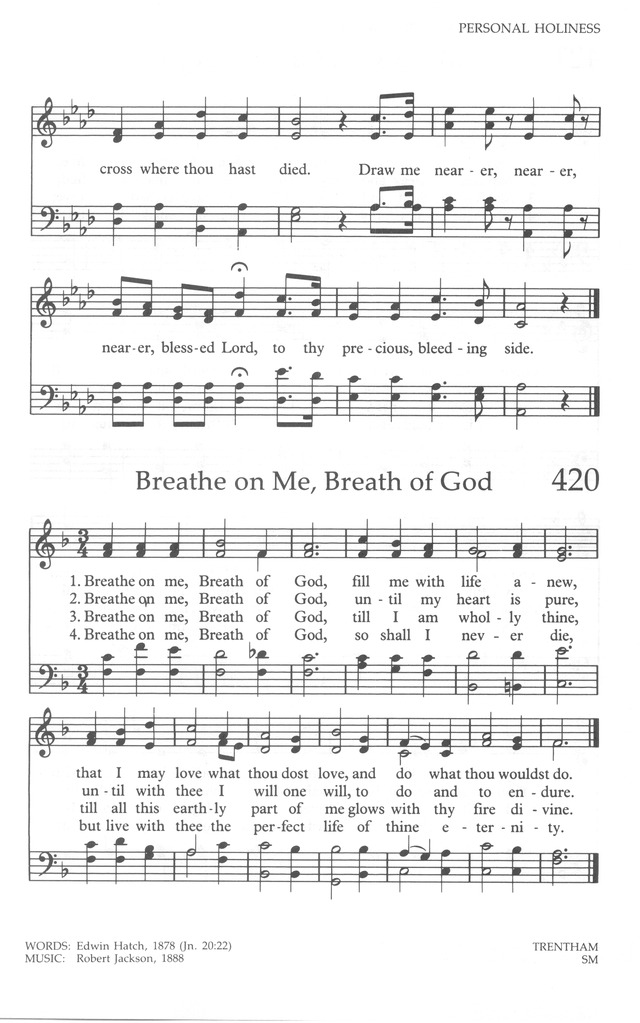 Benediction
May God who is with you, in you, among you, beside you, and beyond you, keep on surprising you! Amen
Postlude
"Entrée" by Théodore Dubois