First United Methodist Church of Schenectady
Worship for the Fourth Sunday after Pentecost
June 20, 2021

Photo by Zach Long
Getting Centered
It may help to center yourself into worship by lighting a candle, as a symbol of God's presence with you during the time of worship. You may also want to pay attention to lighting, the position of your body, and the availability of distractions.
Breath Prayer
"Peace, be still"
Breath prayers involve breathing in the first phrase, and breathing out the second.
You may wish to simply pray for a moment before starting, or you may wish to pray while listening to the prelude.
Prelude
"Sarabande" by Jason Krug

Call to Worship
One: In the midst of tribulation,
Many: Holy one, stand with us.
One: When the storms of life are raging,
Many: Loving God, stand with us.
One: When we're attacked from within and from the outside,
Many: God of stillness, bring us peace.

Hymn #509: Jesus, Savior, Pilot Me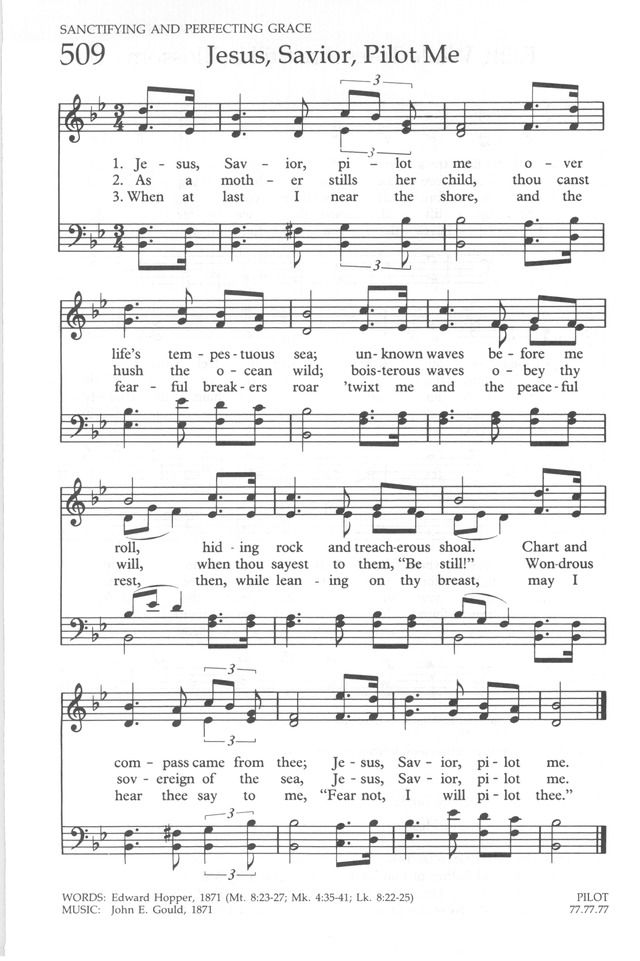 Connecting in Prayer
Shared Prayer

Peace,
Our hearts yearn for you, and for your peace.
Help us to open our hearts to receive your gifts.
Guide us towards your peace and stillness.
Grant us wisdom to follow your paths,
and trust your ways.
Amen

Silent Prayer
Pastoral Prayer

Peace, Wholeness, Hope, Holy One,
From the midst of anxiety we cry out to you,
"God of love, hear our prayer."
In fear and discomfort we cry to you,
"God of hope, hear our prayer."
In pain and illness we cry,
"God of healing, hear our prayers."
In wonder and awe, we cry to you,
"God of life, hear our prayers."
In sadness and dismay, we cry to you,
"God who loves, hear our prayers."
In all we do, in all we are, we cry to you.
Holy God, hear our prayers.
Amen

The Lord's Prayer
Our Father (Creator) who art in heaven,
Hallowed be thy name.
Thy kingdom come.
Thy will be done on earth, as it is in heaven.
Give us this day our daily bread.
And forgive us our trespasses,
as we forgive those who trespass against us.
And lead us not into temptation,
but deliver us from evil:
For thine is the kingdom, and the power,
and the glory, for ever. Amen.
Word and Reflection
Choir Anthem
And Peace Shall Guard You by Michael John Trotta

Scripture: Psalm 107:1-3, 23-32
Mission Moment: Juneteenth, Virgia Phoenix

Juneteenth is the oldest known celebration commemorating the ending of slavery in the United States. Dating back to 1865, it was on June 19th that the Union soldiers, led by Major General Gordon Granger, landed at Galveston, Texas with news that the war had ended and that the enslaved were now free. On January 1, 1863, President Abraham Lincoln signed the Emancipation Proclamation into effect, which freed enslaved people of African descent, declaring: "all persons held as slaves within any State or designated part of a State shall be then, thenceforward, and forever free…" It turns out that everyone was not freed by this proclamation. In fact, there were more than 250,000 still enslaved in Texas who didn't get the news until a full two and a half years later, on June 19, 1865, when troops, led by Major General Granger, arrived in Galveston Bay, Texas, with the announcement of their freedom. Upon receiving the news, the people celebrated with prayers, dancing, singing, festivities, reunions and food.


The word Juneteenth is a combination of the month June and the date 19. Even though it was first celebrated in Texas, it was an annual celebration in many parts of the United States. For many years, advocates have striven to make Juneteenth a national holiday. It was declared a state holiday in New York in 2020. S. Res. 547 designated June 19, 2018, as Juneteenth Independence Day. Activity in Congress for many years culminated in the passage by the House and Senate this year to make Juneteenth a national holiday. President Biden signed the proclamation on June 17, 2021, just in time for official celebrations nationwide. Traditional to the celebration of Juneteenth is red foods that are representative of the bloodshed of the enslaved. Bar B Q, Watermelon and red soda are referred to as the "red trinity." A significant reminder of the struggle can be found in James Weldon Johnson's "Lift Every Voice and Sing."

Children's Time: Stand By Me
Passing of the Peace

If you are worshiping with others, please pass the Peace of Christ.
Whether you are alone or with others, please take a moment to find God's peace within, and then to share it with the world. You may want to reach out to speak peace to another during this week.
Hymn #512: Stand By Me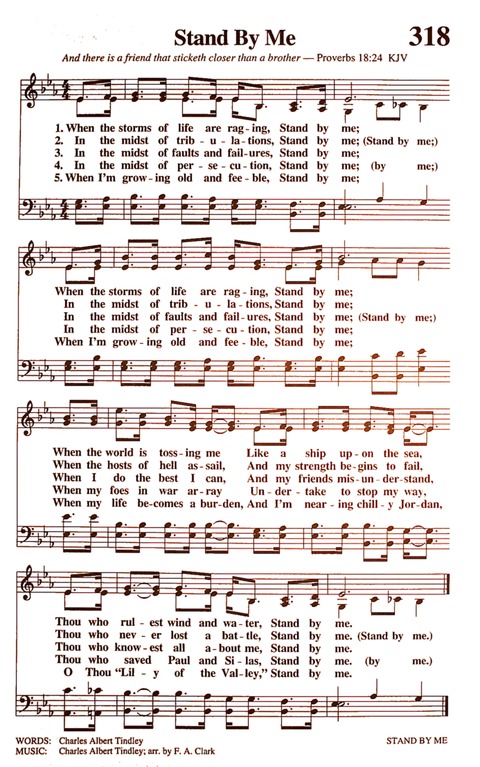 Scripture Reading – Mark 4:35-41
Sermon: "God's Peace – In the Midst of the Storm" by Rev. Sara E. Baron
Responding
Offering

Photo by Alice Nash
If you wish, you are welcome to use this time to make a donation to the church online, or to put a check in the mail.
The time of offering is not only about our financial gifts to the church, it is about offering our lives to God and the building of the kindom. This is a time for reflection: What is being asked of us? What is being given to us? What are we able to offer? What do we need?
Offertory: "My Soul's Been Anchored in the Lord"
Prayer of Presentation
Peace that Passes Understanding,
For all the ways you have brought us peace, we bring you thanks. For all the ways you have brought peace into the world through us, we give you thanks. With the gifts we offer to this community and to the kindom, we seek to bring peace and offer our gratitude for all you do. May our gifts be blessed to be useful.
Amen
Hymn #476: Lonely the Boat
Benediction
Peace. Be still. God is with you. Amen
Postlude
"Fugue in g minor" by Johann Sebastian Bach