First United Methodist Church of Schenectady
Worship for the Seventh Sunday after Pentecost
July 11, 2021

Photo by Zach Long
Getting Centered
It may help to center yourself into worship by lighting a candle, as a symbol of God's presence with you during the time of worship. You may also want to pay attention to lighting, the position of your body, and the availability of distractions.
Breath Prayer
"Plumb line of our hearts, tune us to you."
Breath prayers involve breathing in the first phrase, and breathing out the second.
You may wish to simply pray for a moment before starting, or you may wish to pray while listening to the prelude.
Prelude
"Jesu, Joy of Our Desiring" by Johann Sebastian Bach

Call to Worship
One: The God of Compassion calls us together.
Many: We seek to be living compassion.
One: The God of universal justice leads us on our ways.
Many: We seek to be sources of justice.
One: God sets a plumb line among the people.
Many: We are called to be God's plumb line.


Photo from Sara E. Baron
Hymn #126: Sing Praise to God Who Reigns Above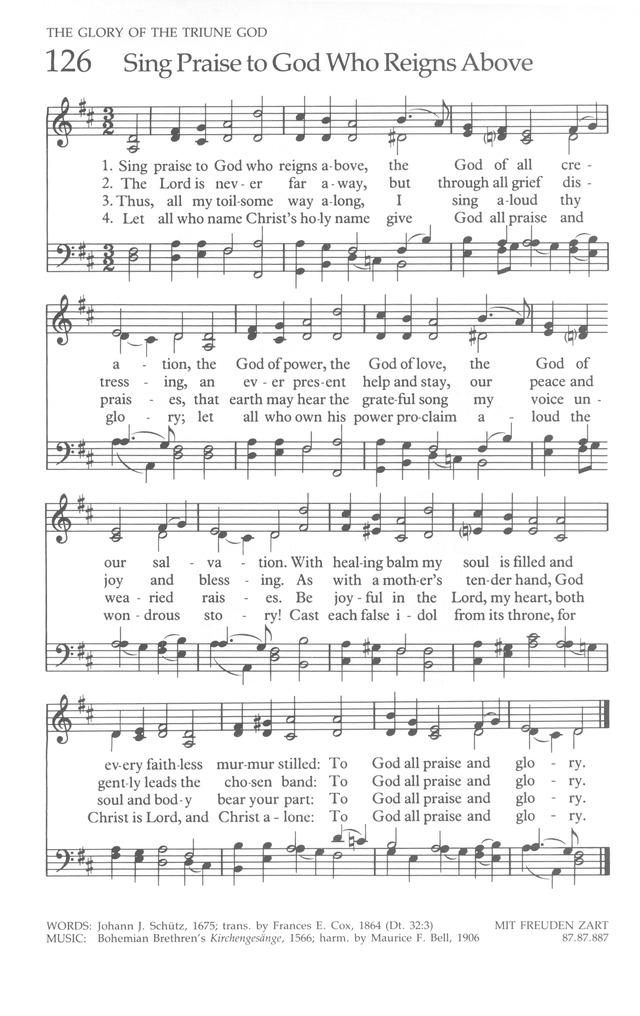 Connecting in Prayer
Shared Prayer

Holy Plumb Line,
How lucky we are to have your guidance.
You seek well-being for all your people,
you define justice with compassion,
you show us the way that leads to life.
When we are tempted to tip the truth in our favor,
you keep the line.
We seek to listen to your wisdom,
and be led by your compassionate justice.
Help us, Holy One.
Amen
Silent Prayer
Pastoral Prayer

God of Compassion,
Our hearts break with those who are grieving, knowing that the pain is immeasurably deep, and those who grieve are changed by their loss.
Our hearts break with those who are hungry, knowing that you seek a world where abundance is shared, and that each hungry person is a tragedy.
Our hearts break with those who are unhoused, whether in their own country or from their own country, knowing that being displaced shakes confidence in all that is good and trustworthy.
Our hearts break with those who are incarcerated, when broken lives meet broken systems that break families and communities all the more.
Our hearts break with those who have been told by church or faith community that they are unworthy of love, when all people are worth of your love and ours.
Our hearts break with those who are afraid, unable to provide for themselves or their loved ones, with no where to turn.
Our hearts break for the caregivers whose capacities have run out, and those who need care and can't find the care they need.
Our hearts break for those living with addiction and trauma, fighting for well being when it is always an uphill battle.
Oh dear one, our hearts break, and break, and break.
We have caught glimpses of the world as it should be, and it is not the world as it is.
Our greatest hope is in knowing that your heart breaks, and others of your beloveds also live with broken hearts aware of the pain and suffering of those in this world, and willing to let the brokenness transform us, so we can be part of transforming the world.
May it be so. Amen
The Lord's Prayer
Our Father (Creator) who art in heaven,
Hallowed be thy name.
Thy kingdom come.
Thy will be done on earth, as it is in heaven.
Give us this day our daily bread.
And forgive us our trespasses,
as we forgive those who trespass against us.
And lead us not into temptation,
but deliver us from evil:
For thine is the kingdom, and the power,
and the glory, for ever. Amen.
Word and Reflection
Choir Anthem
The Ground by Ola Gjello

The heavens and the earth are filled with Your glory.
Hosanna, hosanna in the highest.
Blessed is he who comes in the name of the Lord.
Hosanna, hosanna in the highest.
Lamb of God, who carries the sins of the world.
Grant us peace
Scripture: Amos 7:7-15
Children's Time: Plumb Lines and Levels
Passing of the Peace

If you are worshiping with others, please pass the Peace of Christ.
Whether you are alone or with others, please take a moment to find God's peace within, and then to share it with the world. You may want to reach out to speak peace to another during this week.
Hymn #433: All Who Love and Serve your City
Scripture Reading – Mark 6:14-29
Sermon: God's Plumb Lines and Our Values
Responding
Offering

Photo by Larry McArthur
If you wish, you are welcome to use this time to make a donation to the church online, or to put a check in the mail.
The time of offering is not only about our financial gifts to the church, it is about offering our lives to God and the building of the kindom. This is a time for reflection: What is being asked of us? What is being given to us? What are we able to offer? What do we need?
Offertory: "Every Time I Feel the Spirit" by William Dawson
Prayer of Presentation
Plumb line of Compassion,
With the gifts we give to this community
and to the world,
we see to share your love, share our love,
and build the kindom.
Bless all that we give,
that it may be useful to your work,
and abundant in sharing your love.
Amen
Hymn #2223: They'll Know We Are Christians By Our Love
Benediction (Franciscan)
May God bless us with discomfort at easy answers, half-truths, and
superficial relationships, so that we may live deep within our hearts.
May God bless us with anger at injustice, oppression, and exploitation of people, so that we may work for justice, freedom, and peace.
May God bless us with tears to shed for those who suffer from pain,
rejection, hunger, and war, so that we may reach out our hands to comfort them and turn their pain into joy.
And may God bless us with enough foolishness to believe that we can make a difference in this world, so that we can do what others claim cannot be done, to bring justice and kindness to all our children and the poor.
Amen
Postlude
"I Want Jesus to Walk With Me" by Thomas Boatner