First United Methodist Church of Schenectady
Worship for Transfiguration Sunday
February 27, 2022

Photo by Zach Long
Getting Centered
It may help to center yourself into worship by lighting a candle, as a symbol of God's presence with you during the time of worship. You may also want to pay attention to lighting, the position of your body, and the availability of distractions.
Breath Prayer
"You are with us, You are with us all."
Breath prayers involve breathing in the first phrase, and breathing out the second.
You may wish to simply pray for a moment before starting, or you may wish to pray while listening to the prelude.
Prelude
"I Love You, Lord" Arranged by Bruce Greer

Call to Worship
One: Wherever we stand,
Many: We stand on holy ground.
One: All of God's people,
Many: Stand on holy ground.
One: Even when we don't notice,
Many: God's presence makes all ground holy.

Hymn #2272: "Holy Ground"
Connecting in Prayer
Shared Prayer

Holy and Gracious God,
We pray for the people of the Ukraine and the people of Russia;
for their countries and their leaders.
We pray for all those who are afraid, and rightfully so.
We pray for all those who have the power over life and death;
that they will choose for all people life,
and life in all its fullness.
We pray for those who choose war;
that they will remember that you direct your people
to turn our swords into plowshares and seek for peace.
We pray for leaders on the world stage;
that they have wisdom and courage.
Above all, Holy One, today we pray for peace with justice for Ukraine.
Lord, have mercy.
Christ, have mercy.
Spirit, have mercy.
Amen
Silent Prayer
The Lord's Prayer
Our Father (Creator) who art in heaven,
Hallowed be thy name.
Thy kingdom come.
Thy will be done on earth, as it is in heaven.
Give us this day our daily bread.
And forgive us our trespasses,
as we forgive those who trespass against us.
And lead us not into temptation,
but deliver us from evil:
For thine is the kingdom, and the power,
and the glory, for ever. Amen.
Word and Reflection
Scripture Reading: Exodus 34:29-35 and Luke 9:28-36
Children's Time: God Shines Through You
Hymn #451: "Be Thou My Vision"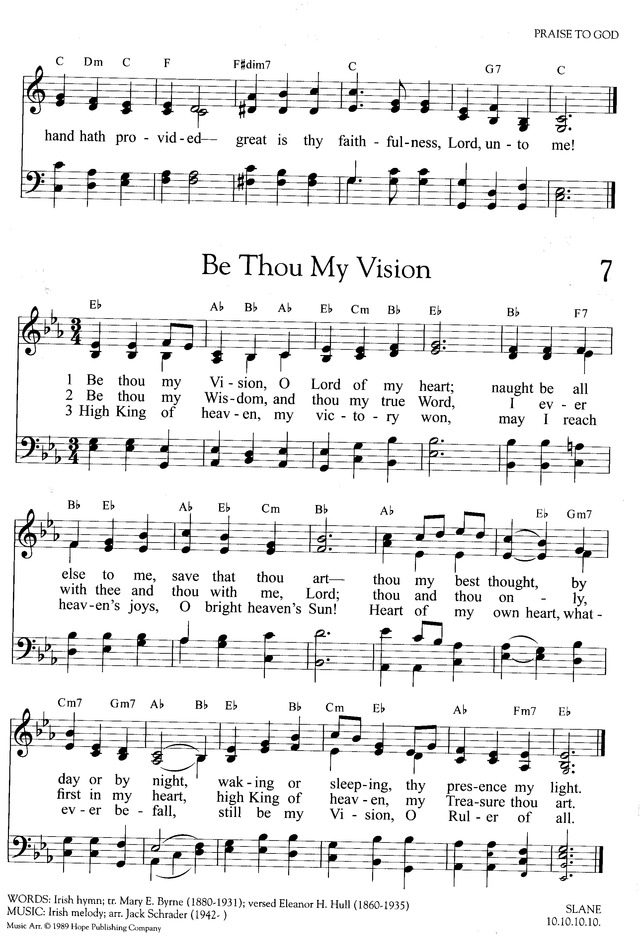 Passing of the Peace

If you are worshiping with others, please pass the Peace of Christ.
Whether you are alone or with others, please take a moment to find God's peace within, and then to share it with the world. You may want to reach out to speak peace to another during this week.
Sermon: "Shiny…or Maybe Just Shimmering" – Rev. Sara Baron
Responding
Offertory: "Turn Your Eyes Upon Jesus" Arranged Fred Bock
Offering

Photo by Larry McArthur
If you wish, you are welcome to use this time to make a donation to the church online, or to put a check in the mail.
The time of offering is not only about our financial gifts to the church, it is about offering our lives to God and the building of the kindom. This is a time for reflection: What is being asked of us? What is being given to us? What are we able to offer? What do we need?
Prayer of Saint Francis
Lord, make me an instrument of your peace:
where there is hatred, let me sow love;
where there is injury, pardon;
where there is doubt, faith;
where there is despair, hope;
where there is darkness, light;
where there is sadness, joy.
O divine Master, grant that I may not so much seek
to be consoled as to console,
to be understood as to understand,
to be loved as to love.
For it is in giving that we receive,
it is in pardoning that we are pardoned,
and it is in dying that we are born to eternal life.
Amen.

Hymn #2102: "Swiftly Pass the Clouds of Glory"
Benediction
Beloveds of God,
Pay attention.
Seek the clues that God is with you.
Let your attention go to the things that shimmer.
We are standing on Holy Ground.
So are they.
Thanks be to God, Amen!
Postlude
"Jesus Shall Reign" Arranged by Anna Laura Page