First United Methodist Church of Schenectady
Worship for Fourth Sunday after Pentecost /
Graduation Sunday
June 28, 2020

"FUMC from the Air" by Peter Frisoni
Getting Centered
It may help to center yourself into worship by lighting a candle, as a symbol of God's presence with you during the time of worship. You may also want to pay attention to lighting, the position of your body, and the availability of distractions.
Breath Prayer
"Lead me, Lord – Lead me in thy righteousness."
Breath prayers involve breathing in the first phrase, and breathing out the second.
You may wish to simply pray for a moment before starting, or you may wish to pray while listening to the prelude.
Prelude
"Jesu, Joy of Our Desiring" by Johann Sebastian Bach
Dominick Giaquinto – Organ

Call to Worship
If you are with another person, you may wish to read this out-loud. Otherwise, you can read it as a reminder that this is communal worship done in a large geographical area.
One: We rejoice in our faithful covenant with God;
Many: We rejoice and give thanks to God for all that God has done for us.
One: We rejoice as a member of the Body of Christ;
Many: We rejoice in this faithful congregation with its distinguished Past and its dynamic future.
One: We pledge to continue to faithfully participate in the ministries at FUMC;
Many: Doing what we can, with whom we can, that God might be glorified.
Hymn #131: We Gather Together
Connecting in Prayer
Shared Prayer
O Great and Gracious God, breathe again your sacred Spirit upon us, that we may see the peace of Christ and be filled with resurrection joy. Teach us how to speak Jesus' words of forgiveness so that we can be your agents of reconciliation in this troubled and broken world. Amen.
Silent Prayer
Pastoral Prayer
You are welcome to read this out-loud or silently.
God of Grace, you have endowed us with talents and capabilities beyond the imagination of our finite minds. Shed upon us the light of your infinite understanding that we can behold ourselves as you see us. Empower and encourage us to make known your hopes and promises for a better tomorrow. May we walk together in your presence, with your love in our hearts, your truth in our minds, and your strength in our wills. Enrich our courage that we may become Ambassadors of Encouragement, brightening the lives of those we meet, and rejoicing in your ever-present Spirit. Amen.
The Lord's Prayer
Our Father who art in heaven,
Hallowed be thy name.
Thy kingdom come.
Thy will be done on earth, as it is in heaven.
Give us this day our daily bread.
And forgive us our trespasses,
as we forgive those who trespass against us.
And lead us not into temptation,
but deliver us from evil:
For thine is the kingdom, and the power,
and the glory, for ever. Amen.
Word and Reflection
Choir Anthem
A Gaelic Blessing – John Rutter

Deep peace of the running wave to you.
Deep peace of the flowing air to you.
Deep peace of the quiet earth to you.
Deep peace of the shining stars to you.
Deep peace of the gentle night to you.
Moon and stars pour their healing light on you.
Deep peace of Christ,
of Christ the light of the world to you.
Deep peace of Christ to you.
Scripture – Isaiah 41:6-7
Mission Moment – Children and Youth Ministries
Celebrating our Youth


On Saturday, June 20th, we celebrated the work and graduations of FUMC's youth group. Five members are graduating from high school this year. They are recognized in the list of graduates. In addition, we expressed appreciation to Willy Bulger and Julian Kintz, members of the group who are
not graduating at this time. We hope you will enjoy the video of the celebration.




Children's Time
Passing of the Peace
If you are worshiping with others, please pass the Peace of Christ.
Whether you are alone or with others, please take a moment to find God's peace within, and then to share it with the world. You may want to reach out to speak peace to another during this week.
Hymn #357: Just As I Am, Without One Plea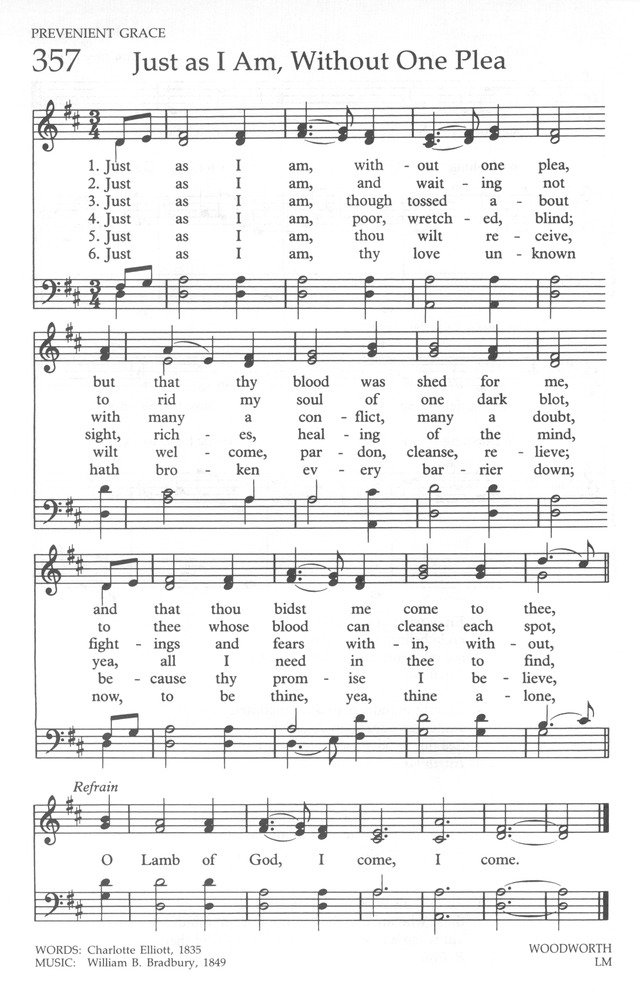 Scripture Reading: Galatians 6:1-5
Sermon – "Ambassadors of Encouragement" – Rev. Ray Stees
Responding
Offering

If you wish, you are welcome to use this time to make a donation to the church online, or to put a check in the mail.
The time of offering is not only about our financial gifts to the church, it is about offering our lives to God and the building of the kindom. This is a time for reflection: What is being asked of us? What is being given to us? What are we able to offer? What do we need?
Offertory Anthem
"You Are Holy" by Per Harling, arranged by John Helgen

You are holy, you are whole.
You are always ever more than we ever understand.
You are always at hand.
Blessed are you coming near;
blessed are you coming here
to your church in wine and bread,
raised from soil, raised from dead.
You are holy, you are wholeness, you are present,
let the cosmos praise you Lord!
Sing hosanna in the highest!
Sing hosanna! Sing hosanna to our God.
Prayer of Presentation: #587
You who are over of us, You who are one of us:
Give us a pure heart that we may see you;
A humble heart, that we may hear you;
A heart of Love, that we may serve you;
A heart of faith, that we may live in you. Amen.
Hymn #664: Sent Forth By God's Blessing

Sent forth by God's blessing, our true faith confessing,
The people of God from his dwelling take leave.
God's sacrifice ended, O now be extended
The fruits of this Mass in all hearts who believe.
The seed of his teaching, our inner souls reaching,
Shall blossom in action for God and for all.
His grace shall incite us, his love shall unite us
To further God's kingdom and answer his call.
With praise and thanksgiving, to God who is living,
The tasks of our ev'ryday life we embrace.
Our faith ever sharing, in love ever caring,
We claim as our neighbor all those of each race.
One bread that has fed us, one light that has led us
Unite us as one in this life that we share.
Then may all the living with praise and thanksgiving
Give honor to Christ and his name that we bear.
Benediction
We go seeking justice for all of God's children.
We go following Jesus' example of gathering all into Grace.
Postlude
"Prelude to a Te Deum" by Marc Antoine Charpentier