First United Methodist Church of Schenectady
Worship for the 23rd Sunday After Pentecost
November 8, 2020

Photo by Zach Long
Getting Centered
It may help to center yourself into worship by lighting a candle, as a symbol of God's presence with you during the time of worship. You may also want to pay attention to lighting, the position of your body, and the availability of distractions.
Breath Prayer
"Humble and gentle One / you are rest for my soul."
Breath prayers involve breathing in the first phrase, and breathing out the second.
You may wish to simply pray for a moment before starting, or you may wish to pray while listening to the prelude.
Prelude
"Allein Gott in der Höh sei Her" by Johann Sebastian Bach

Call to Worship
One: This is the day that the Lord has made,
Many: Let us rejoice and be glad in it.
One: The heavens declare the glory of God –
Many: Not in words but in a glorious technicolor light show.
One: Every day shouts in wordless language
Many: That God made it all.
Hymn #66: Praise My Soul, the King of Heaven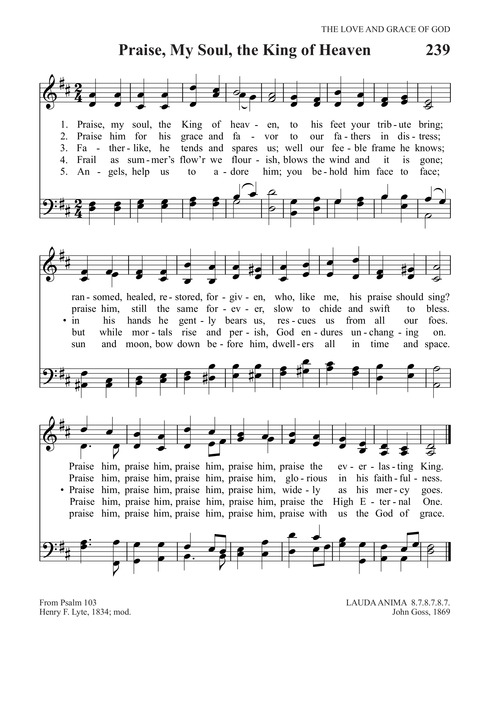 Connecting in Prayer
Shared Prayer
How wonderful, O Lord, are the works of your hands! The heavens declare Your glory, the arch of sky displays Your handiwork. In Your love you have given us the power to behold the beauty of Your world robed in all its splendor. The sun and the stars, the valleys and hills, the rivers and lakes all disclose Your presence. The roaring breakers of the sea tell of Your awesome might; the beasts of the field and the birds of the air bespeak Your wondrous will. In Your goodness You have made us able to hear the music of the world. The voices of loved ones reveal to us that You are in our midst. A divine voice sings through all creation.
Amen

Silent Prayer
Pastoral Prayer
You are welcome to read this out-loud or silently.
God of the sunrise, we awaken to greet you on the morning you have created. Everything around us reminds us of your love. We come here with our hearts open and our minds seeking you. Still our anxiousness, quiet our minds, restore our souls. Remind us when we worry that you are the God of life and breath, that you refresh our spirits. Be with those who are lonely and afraid, those who suffer, those in the hospital. Gather us all up in your loving care and give us the courage to be the people you call us to be. Amen.
The Lord's Prayer
Our Father who art in heaven,
Hallowed be thy name.
Thy kingdom come.
Thy will be done on earth, as it is in heaven.
Give us this day our daily bread.
And forgive us our trespasses,
as we forgive those who trespass against us.
And lead us not into temptation,
but deliver us from evil:
For thine is the kingdom, and the power,
and the glory, for ever. Amen.
Word and Reflection
Choir Anthem
Keep God's Light by Mark Patterson

Scripture: Matthew 25:1-13
Mission Moment – Jan Huston
Nelson Mandela Quote

Children's Time: All Saint's Childrens' Time
Passing of the Peace
If you are worshiping with others, please pass the Peace of Christ.
Whether you are alone or with others, please take a moment to find God's peace within, and then to share it with the world. You may want to reach out to speak peace to another during this week.

Hymn #2212: My Life Flows On / How Can I Keep From Singing Sermon – "What Do We Do While We Wait" – Rev. Dana Carroll
Responding
Offering

Photo by Alice Nash
If you wish, you are welcome to use this time to make a donation to the church online, or to put a check in the mail.
The time of offering is not only about our financial gifts to the church, it is about offering our lives to God and the building of the kindom. This is a time for reflection: What is being asked of us? What is being given to us? What are we able to offer? What do we need?
Offertory Anthem
"Praise His Holy Name" – Keith Hampton

Prayer of Presentation
We bring to you our gratitude, for our lives, our relationships, the love that surrounds us, for your creation, for beauty, for kindness. Bless these gifts that we offer. Amen
Hymn #585: This Little Light of Mine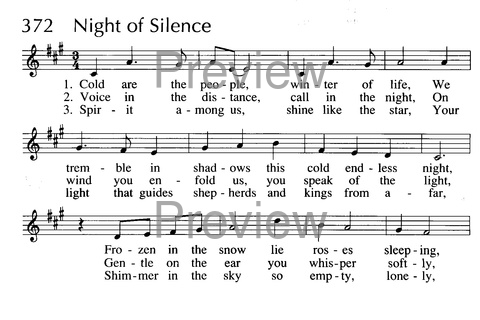 Benediction
As you go from this worship, remember that God is with you, and all of us, in the present and in the waiting. Amen
Postlude
"Rondeau" by Jean Joseph Mouret