First United Methodist Church of Schenectady
Worship for the Eighteenth Sunday after Pentecost
World Communion Sunday
October 4, 2020

Photo by Alice Nash
Getting Centered
It may help to center yourself into worship by lighting a candle, as a symbol of God's presence with you during the time of worship. You may also want to pay attention to lighting, the position of your body, and the availability of distractions.
Breath Prayer
"Bread of life, feed us now"
Breath prayers involve breathing in the first phrase, and breathing out the second.
You may wish to simply pray for a moment before starting, or you may wish to pray while listening to the prelude.
Prelude
"Rondeau in F Major" by David Lasky

Call to Worship
One: We bring our hearts together.
Many: Space cannot keep us from God.
One: We open our hearts to the struggles of the world.
Many: We aim to be God's love for a struggling world.
One: We make space for God's hope to enter our hearts.
Many: May hope pervade our lives.


Photo by Barbara Armstrong
Hymn #620: One Bread, One Body

Refrain:
One bread, one body,
One Lord of all,
One cup of blessing which we bless.
And we, though many,
Throughout the earth,
We are one body in this one Lord.
Gentile or Jew,
Servant or free,
Woman or man, no more.
Refrain
Many the gifts,
Many the works,
One in the Lord of all.
Refrain
Grain for the fields,
Scattered and grown,
Gathered to one, for all.
Refrain
Connecting in Prayer
Shared Prayer
Steadfast Foundation,
When the seas of life are turbulent,
you are our lifeboat.
When we are lost and disoriented,
you are our guiding star.
When we are hungry and thirsty you
are the bread of life and
the cup of justice.
We cling to you, Holy One.
And trust that you hold us up.
Amen

Silent Prayer

Photo by Barbara Armstrong
Pastoral Prayer
You are welcome to read this out-loud or silently.
Steadfast Foundation,
You are the solid rock on which we build our lives,
and even when the world around us is shifting sand,
we know that you hold us steady.
The world is shifty, Holy One.
We need you more than ever.
Grief and fear slam into us.
Our bodies and minds don't always work like we think they should.
Our Church and Country don't always work like we think they should.
Without you, we would be aimless,
and easily blown to pieces.
Without you, we might miss the signs of hope and resurrection:
food for the hungry,
flowers and leaves for those needing beauty,
healing for the body,
laughter for the soul.
Guide our eyes, our ears, and our hearts, Holy One.
Aim them so we can see your hope,
and take refuge in your love.
Amen
The Lord's Prayer
Our Father who art in heaven,
Hallowed be thy name.
Thy kingdom come.
Thy will be done on earth, as it is in heaven.
Give us this day our daily bread.
And forgive us our trespasses,
as we forgive those who trespass against us.
And lead us not into temptation,
but deliver us from evil:
For thine is the kingdom, and the power,
and the glory, for ever. Amen.
Word and Reflection
Choir Anthem
Will You Come and Follow Me – Tom Trenney

Scripture – Exodus 16:1-2
Mission Moment – Jan Huston
World Communion Sunday
On World Communion Sunday, we focus our attention on hunger all over the world. According to Bread for the World (bread.org), progress has been made in just 2 generations. In 1960, 1 in 3 people was hungry. Now chronic hunger
affects 1 in every 8 or 9 people worldwide – about 795 million people. Hunger causes immense suffering and sometimes death. The dead are most commonly young children – thousands every day. Those who survive early childhood malnutrition face lifelong health and learning problems. Adults can't be fully productive without enough nutritious food. Countries where many people are hungry have weaker economies.


Photo by Barbara Armstrong
Bread for the World is a collective Christian voice urging our nation's decision makers to end hunger at home and abroad. Charity is not enough. By changing policies, programs, and conditions that allow hunger and poverty to persist, we provide help and opportunity at home and far beyond where we live. By making our voices heard in Congress, we try to make our laws more compassionate for people in our country and around the world who struggle with hunger.
Each year Bread for the World equips people to write letters and emails to members of Congress to try to effect change with an Offering of Letters. First UMC has encouraged this offering for many years. The need is exacerbated this year because of the corona virus. Bread for the World asks us to write to ask our representative and senators to support $20 billion for a Global Response to COVID-19. The pandemic is impacting the world's poorest and most vulnerable communities. The number of people experiencing extreme hunger could double according to the U.N. World Food Program. A
suggested letter and format for sending a letter by email are on the Bread for the World website. The organization's website has much more information about hunger and many suggestions for trying to alleviate it. You are encouraged to visit it. A prayer Volunteer in Mission teams learned in Nicaragua:
Thank you, God, for bread.
Give bread to those who have hunger.
Give hunger for justice to those who have bread.
Thank you, God, for bread.
Children's Time
Passing of the Peace
If you are worshiping with others, please pass the Peace of Christ.
Whether you are alone or with others, please take a moment to find God's peace within, and then to share it with the world. You may want to reach out to speak peace to another during this week.


Photo by Anne Phillips
Hymn #612: Deck Thyself, My Soul, With Gladness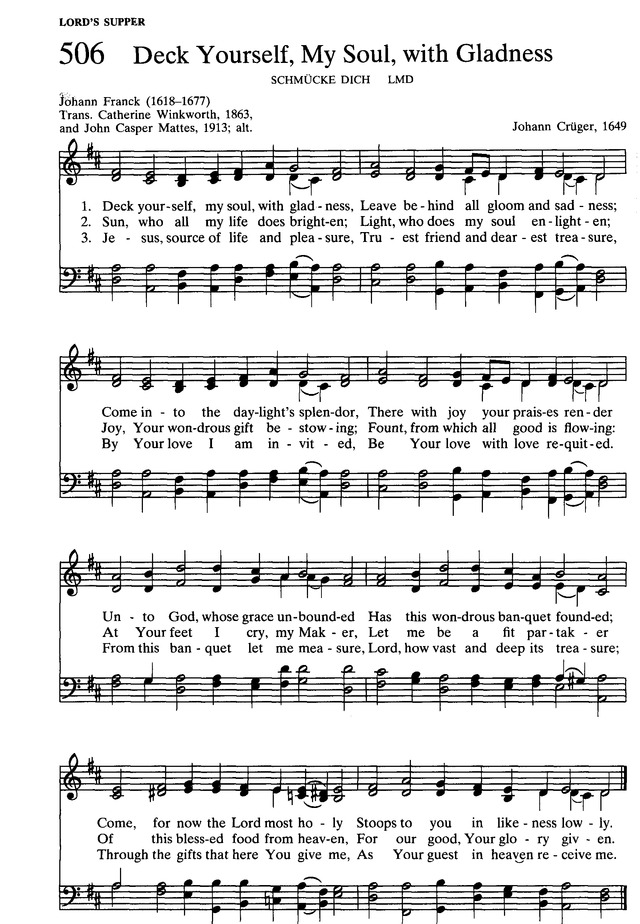 Scripture Reading: Matthew 26:26-28
Sermon – "Feeding and Being Fed" – Rev. Sara E. Baron
Responding
Offering

Photo by Alice Nash
If you wish, you are welcome to use this time to make a donation to the church online, or to put a check in the mail.
The time of offering is not only about our financial gifts to the church, it is about offering our lives to God and the building of the kindom. This is a time for reflection: What is being asked of us? What is being given to us? What are we able to offer? What do we need?
Offertory Anthem
"You Are Holy" – Per Harling, arr. John Helgen

Prayer of Presentation
Steadfast Foundation,
You are the source of the world,
the giver of all we have.
As we give these gifts back to you
for your work
may they be blessed:
to be abundant in your work.
Amen
Hymn #618: Let Us Break Bread Together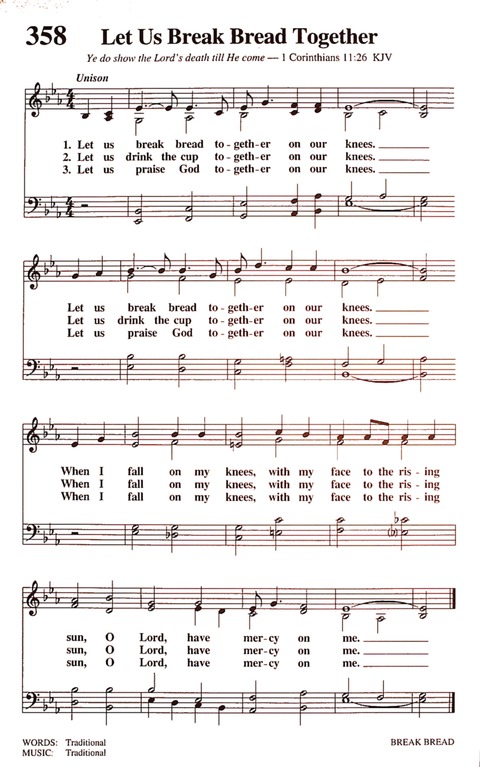 This is a tribute to George Floyd. The singer's thoughts are shared before the performance in the video below.

Benediction
May the great cloud of witnesses – past, present, and to come – bring you hope, and guide you home. Amen
Postlude
"The Rejoicing" by Charles Callahan



Photo by Barbara Armstrong