First United Methodist Church of Schenectady
Worship for the First Sunday After Christmas
December 27, 2020
Getting Centered
It may help to center yourself into worship by lighting a candle, as a symbol of God's presence with you during the time of worship. You may also want to pay attention to lighting, the position of your body, and the availability of distractions.
Breath Prayer
"Love come down, we savor you."
Breath prayers involve breathing in the first phrase, and breathing out the second.
You may wish to simply pray for a moment before starting, or you may wish to pray while listening to the prelude.
Prelude
"Carol of the Bells" by Mykola Leontovych

Call to Worship
One: Love comes down at Christmas,
Many: Love is born at Christmas.
One: Hope comes down at Christmas.
Many: Hope is born at Christmas.
One: In these days, we celebrate God with us.
Many: Thank you, God, for being with us!

Hymn #218: It Came Upon a Midnight Clear
Connecting in Prayer
Shared Prayer

Embodied Love,
We seek you today, as we seek you all days.
In this Holy Season, we expect to find you.
May joy be with those who seek and find.
May hope and patience be with those who seek without finding.
Amen

Silent Prayer
Pastoral Prayer
You are welcome to read this out-loud or silently.
Embodied Love,
We bring to you very embodied struggles: illnesses and injuries, grief, broken hearts, sore backs, exhaustion, and a hunger for something more.
Thank goodness you care about bodies. May your love, strength, and peace be found in abundance in this world, and most fully
with those who need them most.
We also bring to you embodied joys: people we love being vaccinated (YAY!), watching dear ones open presents, elongating days, a bright "star," birthdays, books, help when we need it, new life, new joy, new hopes.
We are grateful for all the joys, and we are savoring them as well as we can.
Help us with patience, dear one.
Help us show love.
Help us!
Amen
The Lord's Prayer
Our Father who art in heaven,
Hallowed be thy name.
Thy kingdom come.
Thy will be done on earth, as it is in heaven.
Give us this day our daily bread.
And forgive us our trespasses,
as we forgive those who trespass against us.
And lead us not into temptation,
but deliver us from evil:
For thine is the kingdom, and the power,
and the glory, for ever. Amen.
Word and Reflection
Choir Anthem
Noel, Noel by Carol Schalk

Scripture: Isaiah 61:10-62:3
Mission Moment
The Gift of Central Park – Barbara Armstrong
As this is Christmas time, I think that it is appropriate for me to talk about this wonderful gift present in the heart of the City of Schenectady. It is a place that I go to frequently to find serenity in this disruptive time. It's hard for me to wrap my brain around the fore-thinking that went into the formation of this park so long ago. I wonder if those folks would have dreamt the extent to which this beautiful park would benefit so many people along the way.


The original thoughts behind the formation of the park system came at a time when the city was rapidly growing and areas in the city were becoming dumpsites that were becoming eye sores. Mayor George Lunn, a pastor who was elected on the Socialist ticket, believed that the 'common man' needed a place to relax from their busy work week and put this on the top of his list for tasks that he wanted to accomplish during his time in office. A park's commission was formed and three areas in the city were identified for development. The history of this is present in Bill Buell's book George Lunn-The 1912 Socialist Victory in Schenectady.


The original size of the park was 120 acres and was purchased from three different families. The largest purchase was made from the DeForest family. Henry DeForest was an ex-congressman and was mayor of the city twice. Unfortunately, he died before realizing the benefits of the park, however his wife was responsible for the building of the brick entrance opposite the end of Wright Street, which was considered the grand entrance to
the park. Central Park was named not for its location in the city but because this park was easily accessed by the surrounding neighborhoods and was accessible by the trolley line.
In the original construction of the park, there were roads cut to travel around and through the park, the dredging of marshland that became the Iroquois Lake and clay tennis courts put in where the current Rose Garden now sits. Over the years, additional land purchases were made to increase the size of the park to 470 acres. Some of this purchase has allowed the city to have a municipal golf course, a soccer field, basketball courts and a beautiful baseball diamond. Currently there is an area of the park that allows for bike treks through the woods, expanded nature trails, competitive disc Frisbee course, and a cooperative gardens area. The cooperative garden center is composed of four greenhouses and a heated outbuilding and serves many different programs including the Roots and Wisdom program, Master Gardener program, Youth Agricultural program and the 4H
program. There is rumor that parts of Charles Steinmetz's greenhouse were used in the construction of the greenhouses within the park.


I could write on about this special place, but want to conclude this as it is already too long. My favorite place in the park has to be the rose garden. This area was established in the late fifties and continued through the seventies at which time it had deteriorated and was no longer cared for and was abandoned. In 1995, a small group of volunteers decided to revive this space
to its full glory, what you see today. I often park my car along the adjacent street and enter and exit the park though this pristine spot. I've witnessed weddings in this area, graduates and families posing for special photographs and even recently, a woman dressed in a prom-style gown dredging through the snow and sitting in the snow for a beautiful photo shot.
In conclusion, I think one of the great gifts of this city and why I call it my home, is the people who live here. They give their gift of time to serve this city, either through its food pantries, the library system through the Friends of the Library, working as ushers or bartenders to support our beautiful Proctor's Theater or through the planting of a garden for its beauty or its nourishment. So I encourage you to take a walk or drive your car around the park and thank those who were responsible for creating this beautiful place that has endured through the years.

Children's Time
Passing of the Peace
If you are worshiping with others, please pass the Peace of Christ.
Whether you are alone or with others, please take a moment to find God's peace within, and then to share it with the world. You may want to reach out to speak peace to another during this week.

Hymn #242: Love Came Down at Christmas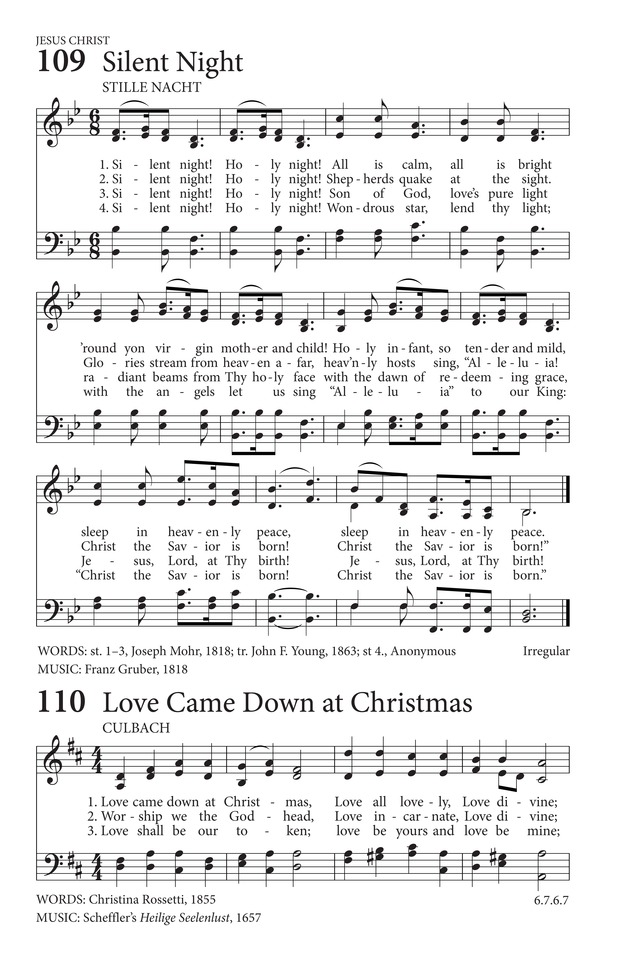 Scripture Reading – Luke 2:22-40
Sermon – Rev. Sara Baron
Responding
Offering

Photo by Alice Nash
If you wish, you are welcome to use this time to make a donation to the church online, or to put a check in the mail.
The time of offering is not only about our financial gifts to the church, it is about offering our lives to God and the building of the kindom. This is a time for reflection: What is being asked of us? What is being given to us? What are we able to offer? What do we need?
Offertory Anthem: Before the Marvel of This Night by Carl Schalk
Prayer of Presentation
Embodied love,
With the gifts we give, we seen to be embodiments of your love.
May all that we offer be received for the building of your kindom,
and the spreading of your hope.
Amen
Hymn #249: There's a Song in the Air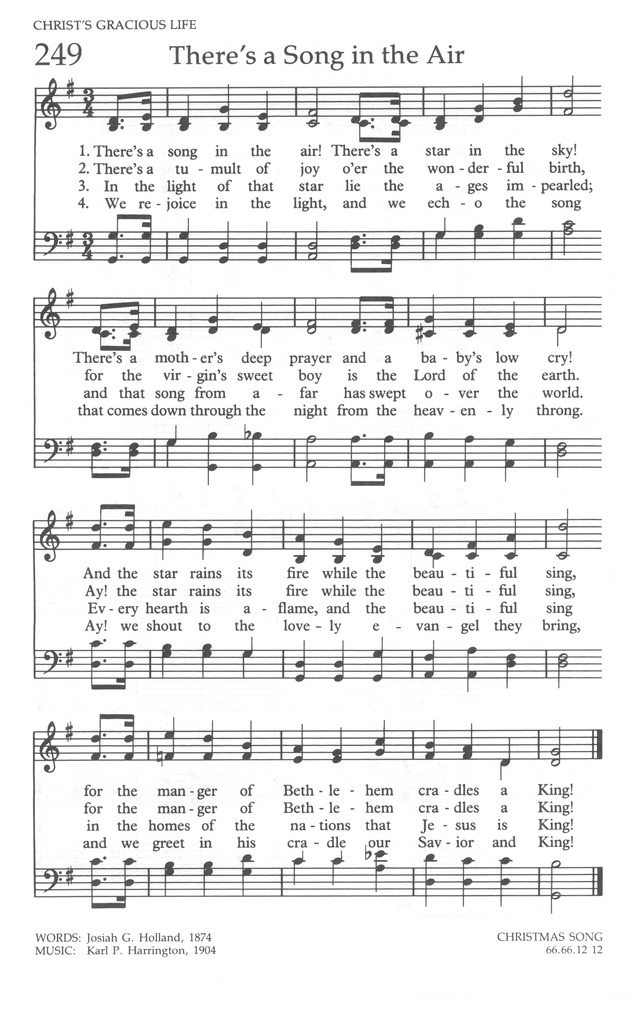 Benediction
God offers you comfort, consolation, rest, and hope. May you receive it well. Amen
Postlude
"Christmas Carol Medley"