First United Methodist Church of Schenectady
Worship for the Second Sunday After Christmas
January 3, 2021
Getting Centered
It may help to center yourself into worship by lighting a candle, as a symbol of God's presence with you during the time of worship. You may also want to pay attention to lighting, the position of your body, and the availability of distractions.
Breath Prayer
"You bring us through our trials, Light of the World."
Breath prayers involve breathing in the first phrase, and breathing out the second.
You may wish to simply pray for a moment before starting, or you may wish to pray while listening to the prelude.
Prelude
"Christmas Bells" by Sandra Tucker

Call to Worship
One: A new year has begun!
Many: We are ready to look forward with hope!
One: Praise God for the blessings of a new day and a new year!
Many: Praise God for the chance to start anew!
One: Trust God to help us move beyond the tribulations of 2020.
Many: We need God's help, for the year was long and dark.
One: We rejoice in the Light and Love of Christ, born to dispel the darkness.
Many: We turn to the Light, and soak in the Love.
One: We are thankful that God comes into the world as one like us.
Many: We celebrate the birth of one who knows and loves us in all our struggles.
Hymn #220: Angels from the Realms of Glory
Connecting in Prayer
Shared Prayer

O Lord of new beginnings, we come to a new year with hopes and dreams, fears, and doubts. As we step across the threshold, may we have confidence in your abiding presence in all the myriad aspects of our lives. Open us to all the possibilities and promises a new year can bring. Help us to leave behind the habits and attitudes that separate us from you and from your beloved children who look, believe, or think differently from us. As we look ahead, we are filled with gratitude for your grace, your healing, your light and your love. Help us to use this new year to bring justice to the oppressed, inclusion to those left out, and peace to our divided world. Amen.

adapted from Opening Prayer, Joanne Carlson Brown, The Abingdon Worship Annual 2021, pg.2
Silent Prayer
Pastoral Prayer
You are welcome to read this out-loud or silently.
God of hope, this year has been very hard for all the world. A raging sickness has caused massive illness and death. Individual and systemic racism led to the deaths of many black and brown people from the coronavirus and from a "justice" system that treats them as less than. Our country is splintering into two sides that can no longer talk to each other without shouting, the anger palpable, spotlighted by the bruising election cycle that demonstrated just how differently each side thinks. And underlying that, an economic system that is increasingly unjust, that is leaving behind large segments of society while a favored
few reap billions. How can we keep hope for the future alive in the middle of all this? But yet, in this Christmas season, we are reminded of the babe in the manger, born of a courageous young woman who said yes to you when many would have said no. Who saw in you, and in this baby, hope for a world where all people would be treasured and justice would prevail. Help us to keep our focus on Christ when the going gets tough, to remember what he taught us about Love and Light, and to hold onto hope for a better tomorrow. We ask this through Christ our Lord, Amen.
The Lord's Prayer
Our Father who art in heaven,
Hallowed be thy name.
Thy kingdom come.
Thy will be done on earth, as it is in heaven.
Give us this day our daily bread.
And forgive us our trespasses,
as we forgive those who trespass against us.
And lead us not into temptation,
but deliver us from evil:
For thine is the kingdom, and the power,
and the glory, for ever. Amen.
Word and Reflection
Choir Anthem
Angel's Carol by John Rutter

Scripture: Jeremiah 31:7-14
Mission Moment
The Work of Christmas by Howard Thurman – Jan Huston
When the song of the angels is stilled,
When the star in the sky is gone,
When the kings and the princes are home,
When the shepherds are back with their flocks,
The work of Christmas begins.
To find the lost,
To heal the broken,
To feed the hungry,
To release the prisoner,
To rebuild the nations,
To bring peace among people,
To make music in the heart.
Children's Time
Passing of the Peace
If you are worshiping with others, please pass the Peace of Christ.
Whether you are alone or with others, please take a moment to find God's peace within, and then to share it with the world. You may want to reach out to speak peace to another during this week.

Hymn #250: Once in Royal David's City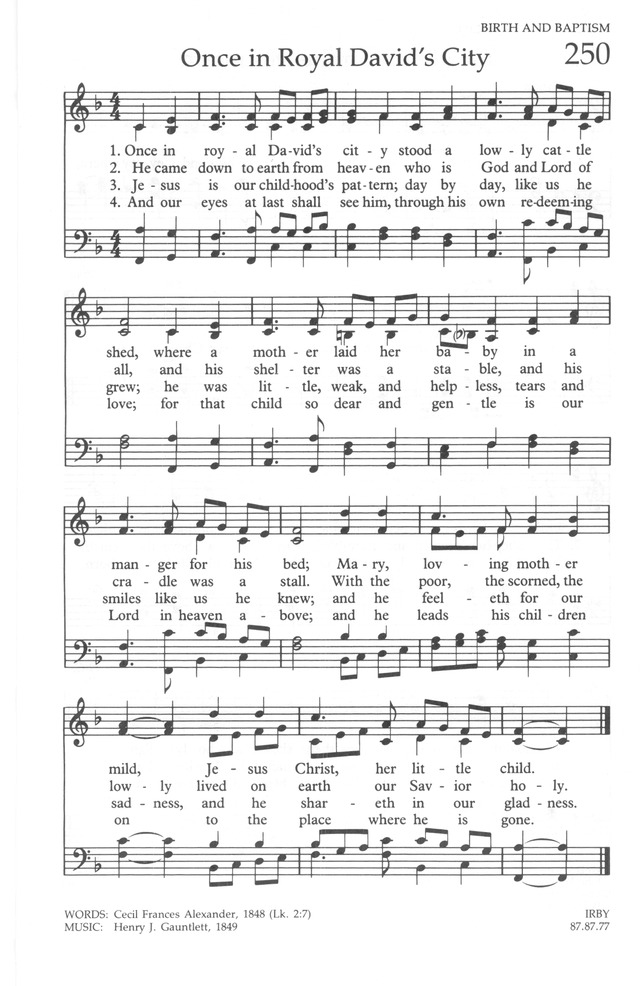 Scripture Reading – John 1:1-18
Sermon – A Brand New Year – Michele Cole
Responding
Offering

Photo by Alice Nash
If you wish, you are welcome to use this time to make a donation to the church online, or to put a check in the mail.
The time of offering is not only about our financial gifts to the church, it is about offering our lives to God and the building of the kindom. This is a time for reflection: What is being asked of us? What is being given to us? What are we able to offer? What do we need?
Offertory Anthem: Christmas Lullaby by John Rutter
Prayer of Presentation
God of grace and mercy, through the birth of Jesus we see your love made flesh, born to show us how to live as your children and members of the Beloved Community. Please accept these offerings, freely given from our hearts, in gratitude for all you have given us. Help us to use them wisely to help bring about your wishes for a just and equitable society. We ask through Jesus your Son, Amen.
Hymn #238: Angels We Have Heard on High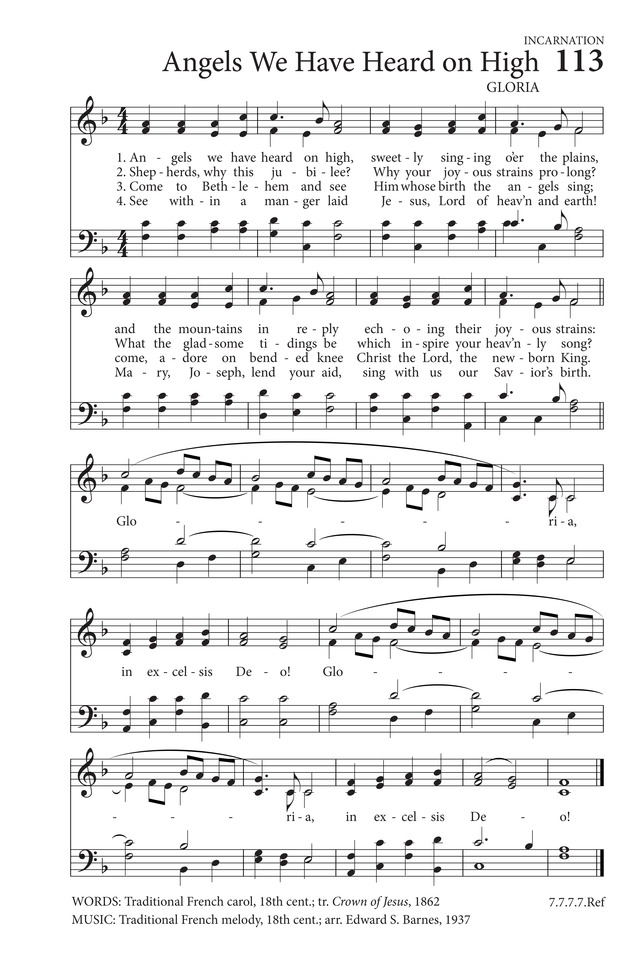 Benediction
The Word has become flesh and dwelt among us. Let Christ's light shine in the darkest corner of your life. Let Christ's love shine in the darkest corners of our world. God is with us. Alleluia. Amen
– From Ruth Duck, Bread for the Journey, Pilgrim Press, 1981, pg. 26
Postlude
"Herrscher des Himmels, erhöre das Lallen" by Johann Sebastian Bach