First United Methodist Church of Schenectady
Worship for Human Relations Day
January 17, 2021

Photo by Zach Long
Getting Centered
It may help to center yourself into worship by lighting a candle, as a symbol of God's presence with you during the time of worship. You may also want to pay attention to lighting, the position of your body, and the availability of distractions.
Breath Prayer
"Our Rock and our Refuge, hold us steady."
Breath prayers involve breathing in the first phrase, and breathing out the second.
You may wish to simply pray for a moment before starting, or you may wish to pray while listening to the prelude.
Prelude
"Life Every Voice and Sing" by Wayne L. Wold

Call to Worship
One: Welcome to worship beloved of God.
Many: We come desperately seeking a steady place to stand.
One: Whatever winds may blow, God remains steadfast.
Many: We come desperately seeking hope for the future.
One: God's work for a just and whole world never stops.
Many: We come with our fears and our sadness,
our dismay and our distress.
One: God is with us, ready and able to receive all that we bring.
Many: God is our rock, our refuge, and our salvation.

Hymn #519: Lift Every Voice and Sing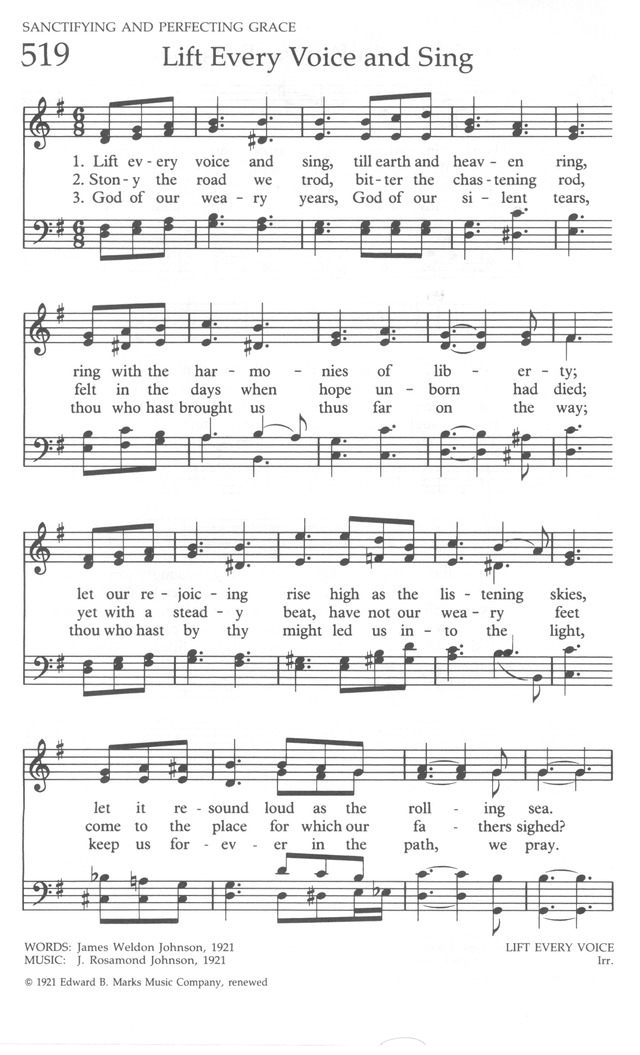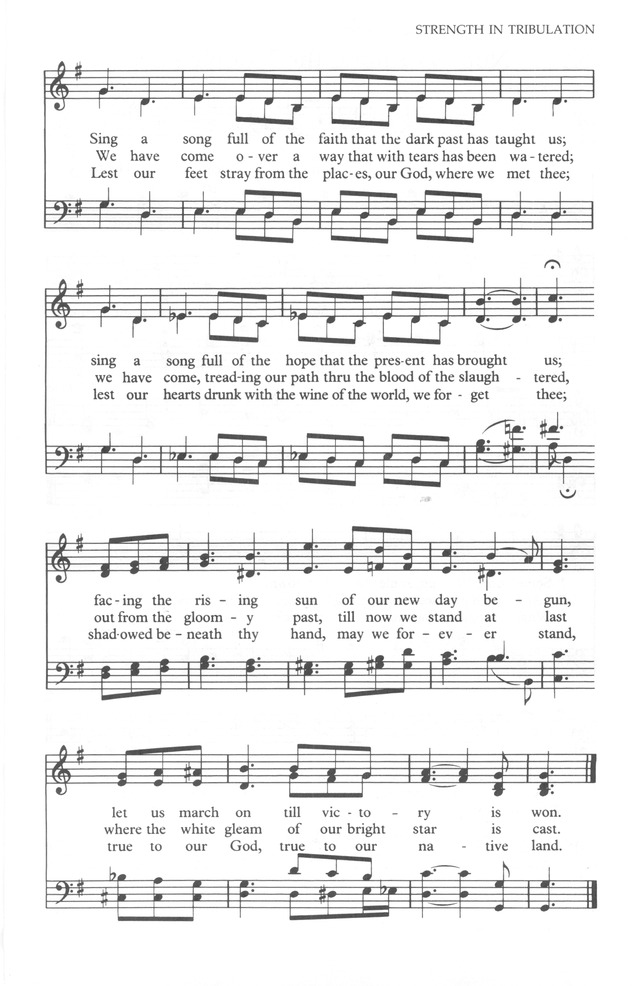 Connecting in Prayer
Shared Prayer

Our Rock and Our Refuge,
Throughout history, you have remained steadfast.
You have watched power structures rise and fall.
You have seen violence used to gain and hold power many times.
Throughout history, you have worked for the wellbeing of the whole,
sought the common good,
decried violence and injustice through your prophets,
and subverted structures that harm your beloveds.
For many of us, the degradations of these days are new,
but you have seen it all before.
Guide our country, Holy One, along with our world.
Guide us.
Move hearts towards peace.
Move leaders towards wisdom.
Move structures towards justice.
Move us all towards your kindom.
Amen

Silent Prayer

Photo from United Methodist Communication
Pastoral Prayer and "Grown Up's Time"
You are welcome to read this out-loud or silently.
Our Rock and Our Refuge,
We need you.
We need your wisdom,
your peace,
your strength,
your perspective,
your guidance.
Violent mobs
who believe conspiracy theories
carefully designed to negate reality
and support authoritarianism
threaten the core of our nation.
An invisible virus
that is asymptomatic in some
Photo from United Methodist Communications
and deadly in others
is raging in our country
after more deaths than we'd ever dreamed possible.
The injustices of our society
that allow people to be malnourished by hunger
in a country with abundance,
that allows public education to be unequal
based on income of communities,
that permits the same job to be paid differently
based on who occupies it,
the ways that poverty
racism
sexism
language
immigration status
determine who has a right to live
and how well they can live,
the injustices of our society
have grown.
People are lonely.
People are ill.
People are grieving.
People are desperate.
Our resources have not been sufficient for the tasks before us.
We need you, and we need your help.
Help us, we pray.
Help our nation, we pray.
Help our world, we pray.
Amen

The Lord's Prayer
Our Father who art in heaven,
Hallowed be thy name.
Thy kingdom come.
Thy will be done on earth, as it is in heaven.
Give us this day our daily bread.
And forgive us our trespasses,
as we forgive those who trespass against us.
And lead us not into temptation,
but deliver us from evil:
For thine is the kingdom, and the power,
and the glory, for ever. Amen.
Word and Reflection
Choir Anthem
Lift Every Voice by Nalini Calamur

Scripture: 1 Samuel 3:1-10
Mission Moment
Human Relations Day – Jan Huston
Today is Human Relations Day in the United Methodist Church. It is one of 6 "special days" when special offerings are collected so that donated money can be directed to specific ministries. Gifts to Human Relations Day offerings support:
Grants to promote ministries that respond to non-violent youth offenders through education, advocacy, or leadership training and development,
Organizations and congregations that fight economic, racial, and social injustices,
Grants to racial, ethnic, and multicultural congregations to hire community developers to empower the underserved.

In Chicago, Maple Park and Englewood-Rust United Methodist Churches are in partnership to engage in community-based alternatives to juvenile incarceration. Mentorship and leadership development support local youth, create healing relationships and reduce recidivism.
Another program benefitting from Human Relations Day offerings is in Buffalo, NY. There the Sons of David program through Lincoln Memorial Church provided academic tutoring, after school basketball opportunities, and mentoring to African American preteen and teen boys who were not in school.
Donations also support programs in other countries. In the Philippines, community organizations are strengthening family resiliency to address substance abuse. In West Congo, UM Churches are working with ecumenical partners to provide pastoral support and advocacy for children and youth who are in prison.
We can help to support these and similar programs either by sending a check to the church with Human Relations Day in the notation or by giving online at www.fumcschenectady.org.
Children's Time
Passing of the Peace
If you are worshiping with others, please pass the Peace of Christ.
Whether you are alone or with others, please take a moment to find God's peace within, and then to share it with the world. You may want to reach out to speak peace to another during this week.

Hymn #399: Take My Life and Let It Be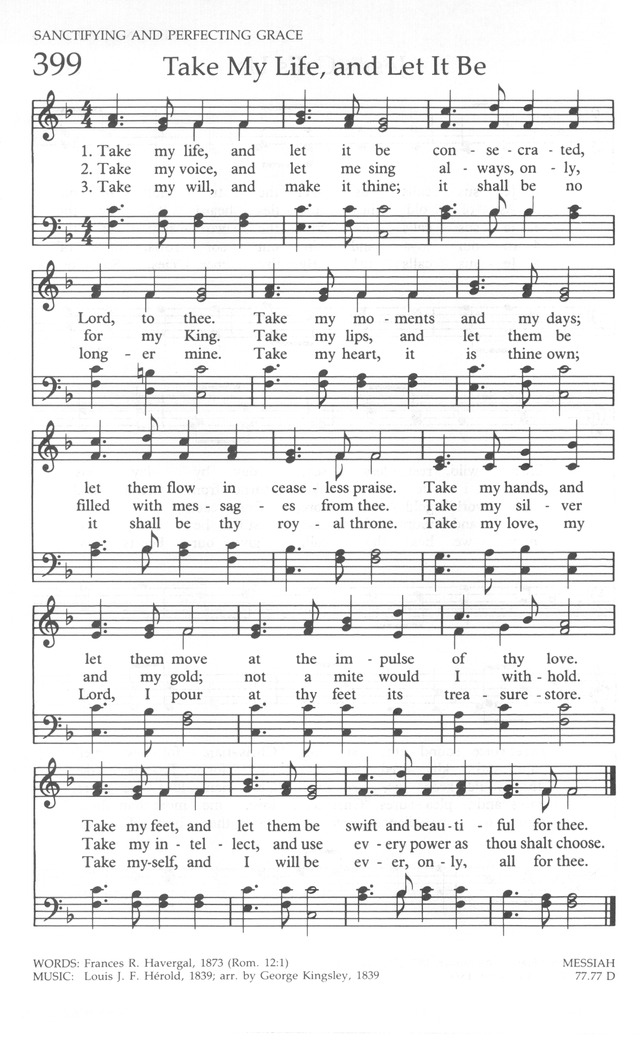 Scripture Reading – John 1:43-51
Sermon: "Nonviolence" by Rev. Sara Baron
Responding
Offering

Photo by Alice Nash
If you wish, you are welcome to use this time to make a donation to the church online, or to put a check in the mail.
The time of offering is not only about our financial gifts to the church, it is about offering our lives to God and the building of the kindom. This is a time for reflection: What is being asked of us? What is being given to us? What are we able to offer? What do we need?
Offertory Anthem: Make Me a Channel of Your Peace by Sebastian Temple
Prayer of Presentation
Our Rock and Our Refuge,
In the face of the violence of the Roman Empire,
the Jesus movement exemplified your power of nonviolence.
In the face of violence done under the co-opted name of Christianity today,
we seek to offer you our lives,
and our nonviolent commitment to continue the work of Jesus.
May our lives, our words, our gifts, and our actions,
be blessed to be a gift to you and your world. Amen
Hymn #533: We Shall Overcome

Benediction
May you experience peace that passes understanding,
no matter what tomorrow brings,
may you feel God close at hand,
no matter what this week brings,
may the world see in you
hope
peace
and love
no matter what this year brings.
Amen
Postlude
Improvisation on a Theme of Handel by Darwin Wolford