First United Methodist Church of Schenectady
Worship for the Eighth Sunday after Pentecost
July 18, 2021

Photo by Zach Long
Getting Centered
It may help to center yourself into worship by lighting a candle, as a symbol of God's presence with you during the time of worship. You may also want to pay attention to lighting, the position of your body, and the availability of distractions.
Breath Prayer
"You are / always with us."
Breath prayers involve breathing in the first phrase, and breathing out the second.
You may wish to simply pray for a moment before starting, or you may wish to pray while listening to the prelude.
Prelude
"Cantilene" by Malcolm Archer

Call to Worship
One: Our Holy One, the one who cares for us, invites us to worship.
Many: In worship, we are led to safe, still waters.
One: God notices, and cares for our needs.
Many: God invites us to see the needs of others.
One: God offers us rest,
Many: and God calls us to action.
One: In all that we are, God is with us.
Many: Thanks be to God.

Hymn #518: O Thou, In Whose Presence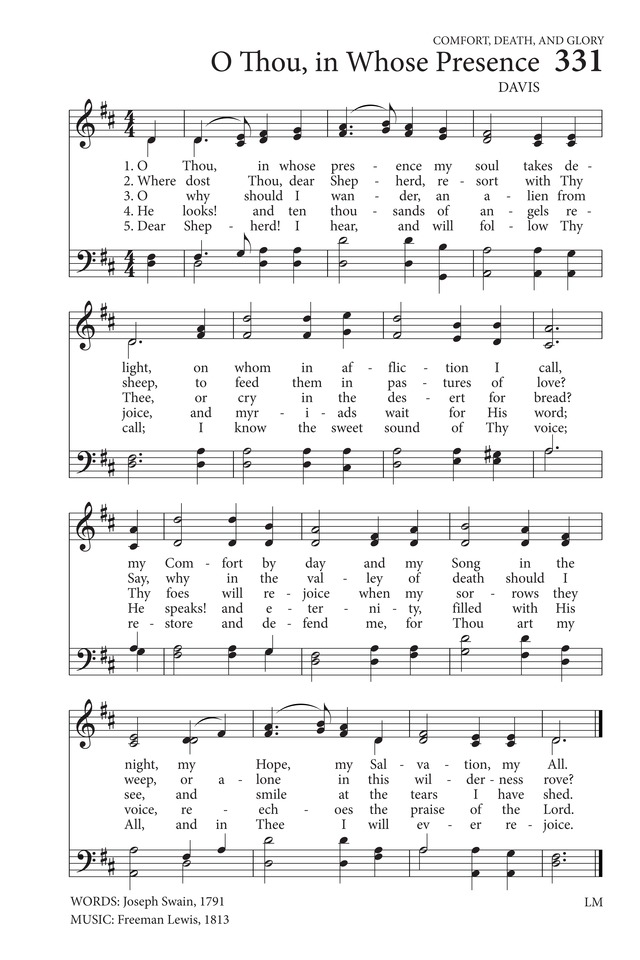 Connecting in Prayer
Shared Prayer

Good Shepherd,
If we're honest, sheep are quite dependent on their shepherds.
If we're honest, we're quite dependent on you.
This isn't always comfortable, or easy, but it is true.
We're dependent on each other too.
Help us, Holy One, to be dependable for each other,
because we keep on learning to be dependent on you.
Amen
Silent Prayer
Pastoral Prayer

Good Shepherd,
A shepherd is only as good as their care for their sheep.
What a funny thing to remember that you are inter-dependent with us.
What a wonderful thing to consider that we truly matter to you.
For millennia, people have been relieved to think of you caring for us as a shepherd cares for their vulnerable sheep.
It seems we know we are vulnerable, and need of care.
Yet often we fight it, and fight you, and act like toddlers wanting to do everything ourselves.
Guide us, Holy One, to the wisdom of interdependence. Help us find empathy for ourselves and for others.
Open our hearts.
Amen
The Lord's Prayer
Our Father (Creator) who art in heaven,
Hallowed be thy name.
Thy kingdom come.
Thy will be done on earth, as it is in heaven.
Give us this day our daily bread.
And forgive us our trespasses,
as we forgive those who trespass against us.
And lead us not into temptation,
but deliver us from evil:
For thine is the kingdom, and the power,
and the glory, for ever. Amen.
Word and Reflection
Choir Anthem
Way Maker by Sinach

Mission Moment: Update from Belinda Forbes
FUMC is fortunate to have a Covenant Relationship with our missionary, Dr. Belinda Forbes. Belinda is a United Methodist dentist living and working in Nicaragua. She works with Acción Médica Cristiana (Christian Medical Action). This agency works to improve the health and well-being of Nicaraguan people, particularly in the poorer regions of this country which is the second poorest in our hemisphere. Many of us have had an opportunity to meet Belinda when she has visited her supporting churches. Some of us have experienced awe and respect while working with her and her agency in Nicaragua. We are pleased that we are able to contribute a small part to their work.


Belinda has sent an email updating her work and that of AMC. She has included a 2-minute video that highlights the work that we are able to help support. We hope you will watch the video and learn more about how God's love is shared through our missionary support. Watch Belinda's Video here. Her email to us is:
Greetings,
Friends and Supporters of Mission in Nicaragua!
My best wishes for health and safety in this time when many readers in the US are reuniting with loved ones and getting outdoors, and churches are returning to in-person worship, or continuing with virtual gatherings, a space where I have been able to connect with you.
My thanks to you, especially to my supporting churches who have made their 2021 donation to missionary Advance 12109Z which allows me to serve and do my best to be a witness to Christ's love in the world on your behalf. If you have not yet sent your support or have a specific time in the year when this is scheduled, please see the information below as a reminder for how to ensure that your gift
reaches the correct destination.

For a brief update on the mission you support in Nicaragua, the link below (above) is to a 2-minute video that can be used in worship or other mission meetings. If you would like the video file, please feel free to email me.
There is plenty of ongoing work in health and development as God
enables and empowers, more updates will follow!
May God bless each of you.
Grace and peace, Belinda
Dr. Belinda Forbes
Children's Time – Jamaica Miles
Passing of the Peace

If you are worshiping with others, please pass the Peace of Christ.
Whether you are alone or with others, please take a moment to find God's peace within, and then to share it with the world. You may want to reach out to speak peace to another during this week.
Hymn #2058: Shepherd Me, O God
Scripture Reading – Psalm 23
Sermon – Jamaica Miles
Responding
Offering

Photo by Larry McArthur
If you wish, you are welcome to use this time to make a donation to the church online, or to put a check in the mail.
The time of offering is not only about our financial gifts to the church, it is about offering our lives to God and the building of the kindom. This is a time for reflection: What is being asked of us? What is being given to us? What are we able to offer? What do we need?
Offertory: "Come to Me" by Dan Forrest
Prayer of Presentation
Caregiver,
As you have given to us so that we can be cared for,
we give our gifts to you to care for others.
Bless them. May they be used well, with wisdom, for your work.
May all that we give become useful to you.
Amen

Hymn #732: Come, We That Love the Lord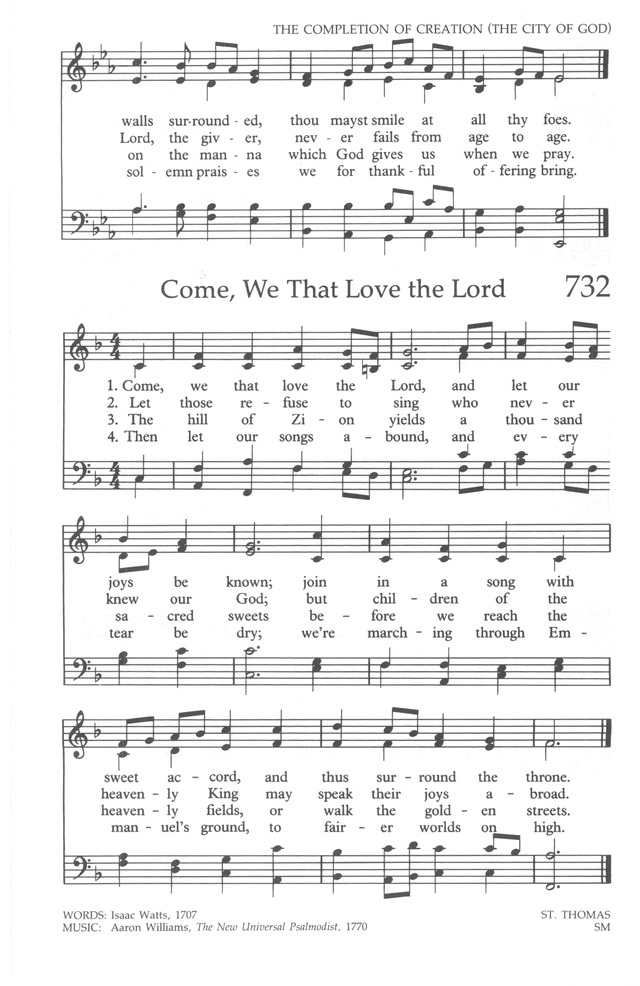 Benediction
Dearly beloved of God, take in the green pastures, and still waters,
the eternal presence always with you,
the mercy and hope of God,
savor it,
and share it. Amen
Postlude
"God Who Stretched the Spangled Heavens"