First United Methodist Church of Schenectady
Worship for the Sixteenth Sunday after Pentecost
September 20, 2020

Photo by Alice Nash
Getting Centered
It may help to center yourself into worship by lighting a candle, as a symbol of God's presence with you during the time of worship. You may also want to pay attention to lighting, the position of your body, and the availability of distractions.
Breath Prayer
"Lover of our souls / teach us compassion"
Breath prayers involve breathing in the first phrase, and breathing out the second.
You may wish to simply pray for a moment before starting, or you may wish to pray while listening to the prelude.
Prelude
"Prelude in a Classic Style" by Gordon Young

Call to Worship
One: We worship a God of Compassion.
Many: God feels with us.
One: We worship a God who encourages compassion.
Many: God yearns for us to feel with each other.
One: Given the brokenness of our world,
Many: compassion can be overwhelming.
One: Yet, without compassion,
Many: love cannot win.


Photo by Terry Phillips
Hymn #57 or Hymn #3001 from Worship and Song: O For a Thousand Tongues to Sing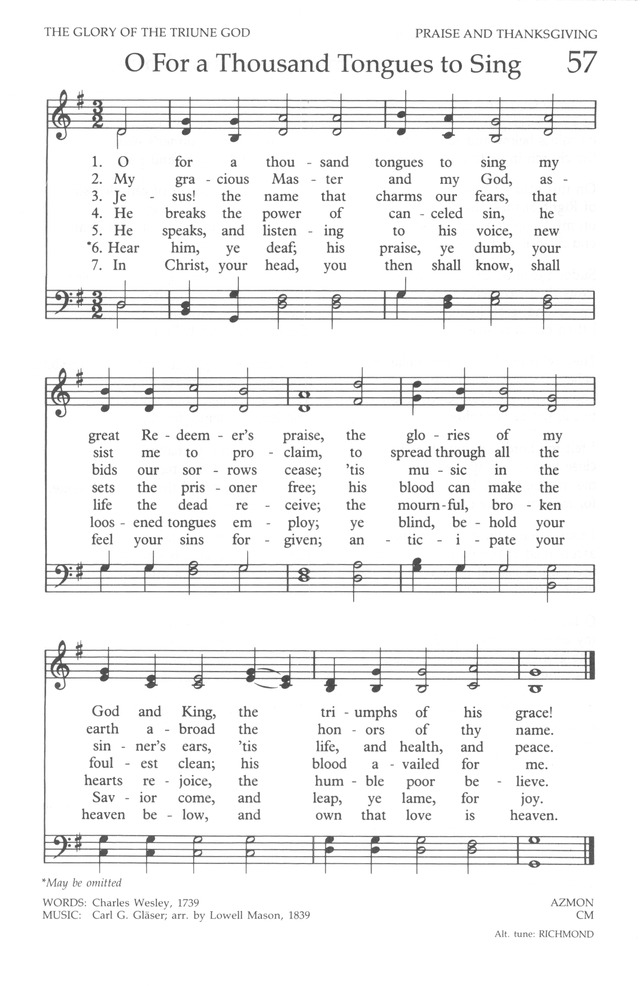 Connecting in Prayer
Shared Prayer
Living Mercy,
God of Compassion,
Open our hearts,
even when it hurts.
May we see clearly,
even when what we see is uncomfortable.
Show us what needs our attention,
including the wonder
along with the brokenness.
Give us strength to face the world unafraid,
and share your compassion with it.
Amen

Silent Prayer

Photo by Terry Phillips
Pastoral Prayer
You are welcome to read this out-loud or silently.
God of Compassion,
Are you ever overwhelmed like we are?
When you see all the natural disasters,
and human made disasters,
the illness and injury,
the grief and heartbreak,
how do you handle it all?
How do you feel with all of us without breaking?
Or, perhaps it makes more sense to say:
sometimes we feel close to breaking,
and we know how much more you experience.
Help us, guide us, strengthen us,
to see and hear and feel what is happening around us
without shutting down.
And give us the insight to notice all the gifts and wonders around us as well.
Slow us down to see the leaves changing.
Help us savor great music, art, books, or even meals.
May wonderful memories help us as we grieve.
May hope pervade our lives,
along with your dreams for wholeness for all your people.
Amen
The Lord's Prayer
Our Father who art in heaven,
Hallowed be thy name.
Thy kingdom come.
Thy will be done on earth, as it is in heaven.
Give us this day our daily bread.
And forgive us our trespasses,
as we forgive those who trespass against us.
And lead us not into temptation,
but deliver us from evil:
For thine is the kingdom, and the power,
and the glory, for ever. Amen.
Word and Reflection
Choir Anthem
Ave Maria – Franz Biebl

Scripture – Jonah 3:10-4:11
Mission Moment – Jan Huston
UMCOR Disaster Response and Recovery


Have you heard the story about the conversation between two governors after a disaster? The story is that one said to the other, "Have the M and M's come yet?" He meant the Methodists and the Mennonites. Methodists are often the first in and the last out of disaster situations. The United Methodist Committee on Relief (UMCOR), Early Response Teams (ERTs),
and Volunteers in Mission (VIMs) make a significant difference in times of disaster. UMCOR is currently responding to storms in the Gulf Coast and wildfires in the west.


The website states that UMCOR responds to natural or civil disasters of such magnitude that they overwhelm a community's ability to recover on their own. When disaster strikes, it is local churches that provide the first response to their communities. This basic understanding – that disaster response is local – forms the foundation for UMCOR's disaster training and response. UMCOR provides training, financial assistance, expertise, and community collaboration to churches and partners making them more resilient to disasters.


You can learn more on YouTube, at UMC Mission's Web Site, and at UMCOR's Facebook page.
UMCOR's annual financial goal for Disaster and Response Recovery (Advance #901670) is $20 million. We can give by going to UMCOR US Disaster Response and Recovery (there is a way to give our local church credit for the donation) or by going to the FUMC website
Children's Time
Passing of the Peace
If you are worshiping with others, please pass the Peace of Christ.
Whether you are alone or with others, please take a moment to find God's peace within, and then to share it with the world. You may want to reach out to speak peace to another during this week.


Photo by Terry Phillips
Hymn #2126: All Who Hunger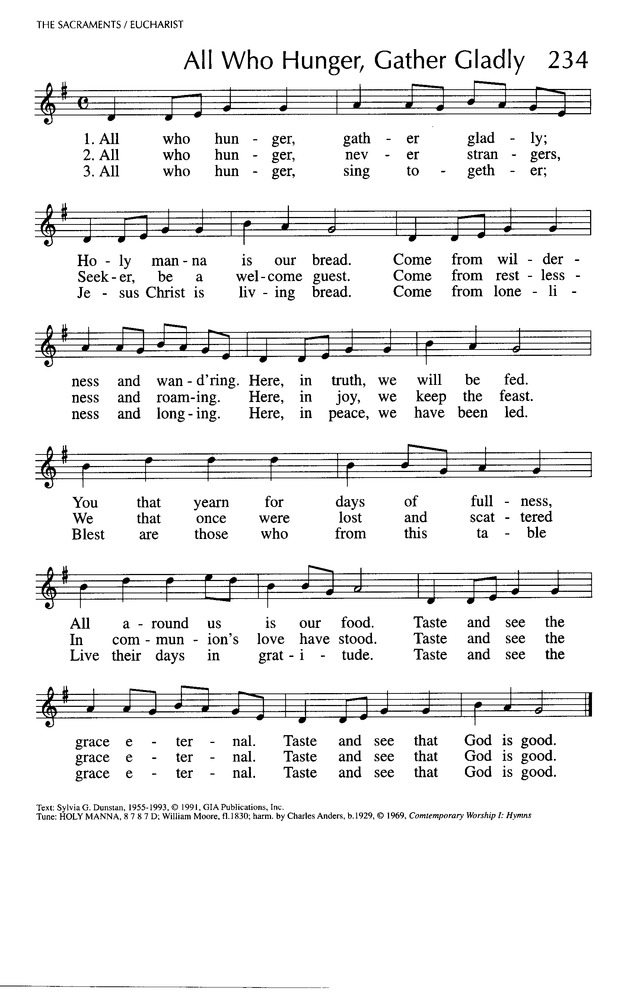 Scripture Reading: Matthew 20:1-16
Sermon – "Hunger" – Rev. Sara E. Baron

Reflection Questions:
What do you see being done for the common good?
How should food be distributed?
In what ways does society treat some people as "expendable"?
What do you see being done to change that?
Responding
Offering

Photo by Alice Nash
If you wish, you are welcome to use this time to make a donation to the church online, or to put a check in the mail.
The time of offering is not only about our financial gifts to the church, it is about offering our lives to God and the building of the kindom. This is a time for reflection: What is being asked of us? What is being given to us? What are we able to offer? What do we need?
Offertory Anthem
"O Praise the Lord with Heart and Voice" – Franz Joseph Haydn

Prayer of Presentation
Living Mercy,
With these gifts, we seek to break free of the brokenness of this world, and participate in your blessings instead.
May the gifts that we give: our prayers, our presence, our gifts, our service, and our witness be blessed to be useful to your kindom.
Amen
Hymn #581: Lord Whose Love Through Humble Service
Benediction
May God gift you with awareness of the systems you are in,
and the courage of your convictions to respond! Amen
Postlude
"Joy and Celebration" by Lee Afdahl



Photo by Terry Phillips